During the 80th Edition of the Venice Film Festival, La Mostra, on the 7th & 8th of September, 2023
At the Ca' Sagredo Hotel & La Scuola Grande Della Misericordia di Venezia.
"Women's Empowerment" through Cinematic Art at the service of humanity: Around this cultural thread, the Better World Fund aims to raise awareness.
Since 2016, BWF, Better World Fund, a Paris-based, non-profit organization has been organizing prestigious international events and inspiring cultural programs through concrete actions.
Following the successful and highly impactful Better World Fund Edition during the Cannes Film Festival, on May 21st and 22nd, 2023, our program in Venice promises to be rich, constructive and inspiring once again. In the sublime Palazzos of the Ca' Sagredo Hotel and the Misericordia di Venezia, influential individuals from around the world will be gathered, driven by the desire to positively influence the future of our society.
Célia Xakriaba, Leonardo DiCaprio, Sonia Guajajara & Mapu at the BWF Edition in Cannes, 2023

As stated by Manuel Collas de la Roche, President and Founder of Better World Fund: "In the heart of the magic of La Mostra, the BWF edition in Venice will celebrate women, and raise awareness about the place and power of women in the film industry. Today, we are convinced that the cinema industry holds a statutory role as a vector of social, educational and environmental values. It is therefore essential to continue supporting and encouraging the involvement of women in all aspects of the film industry in order to create a more equitable and inclusive society for all."
Special Appearances
During our gala evening, taking place on September 8th at La Scuola Grande Della Misericordia, in the presence of Isabelle Huppert, Jeremy Piven and Rossy de Palma, many celebrities will support our commitment through their attendance, contributing their image to a cause that engages us all: Women Empowerment in the Image of Maria Callas.
Symbolising our "Women's Empowerment" theme, we will celebrate Euzhan Palcy, a remarkable, committed and internationally acclaimed filmmaker, who has been awarded an honorary Oscar for her career, last November. In 1983, the Venice Mostra honored her as the first Black director to receive the Silver Lion. Since then she won a César Award (French Oscar) for Best First Work, the first César won by a woman director and by a Black filmmaker. Palcy's work has been an inspiration to filmmakers, contemporary artists and novelists. Recently she was awarded with the prestigious Medal of Honor from the Society of Dramatic Arts and Composers in France as well as the Medal of Honor from the French National Assembly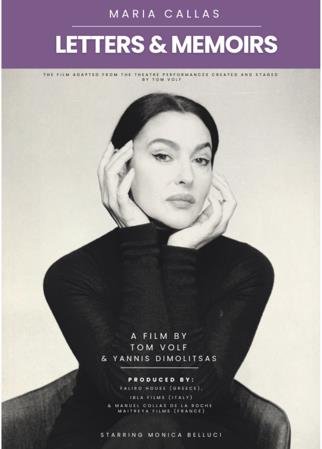 With the Underlying mission of "Women's Empowerment", the Better World Fund will be supporting the Maria Callas Foundation, in honor of her centenary.
The Foundation aims to protect and promote the artistic work and memory of Maria Callas, but also to maintain her authentic image, according to the wishes of her family and founders. By collecting archives from all over the world, including private collections and donations, the Foundation preserves an exceptional archival collection, ensuring its continuity and presentation to the public. Its mission is to build up a museum collection.
Maria Callas symbolizes a woman empowered by her talent and hard work.
Besides her many unknown humanitarian actions, she used her voice and fame to draw public attention to societal difficulties and to inspire other artists to act for a better world.
Manuel Collas de la Roche, adds : "We are deeply honored to have the renowned French actress, Isabelle Huppert, in attendance, an admirer of the charismatic and exceptional work of Maria Callas. Forty years after her death, Maria Callas continues to inspire love and fascination."
During the Better World Fund Edition in Venice, Tom Volf, a leading expert on Maria Callas, will be highlighting the film he has just directed with Monica Bellucci, following the success of his last film "Maria by Callas" in 2017 which became an award-winning documentary and the most-watched French-produced film in the world in 2018.
An Incredible Program at the Better World Fund Edition in Venice:
Thursday September 7th
At Ca' Sagredo Hotel
07.00 pm: Welcome Cocktail Reception.
Friday September 8th
At Scuola Grande Della Misericordia
10.00 am: Masterclass.
07.30 pm: Cocktail Reception and Red Carpet.
08.30 pm: Sumptuous Better World Fund Gala Dinner and
Entertainment.
10.00 pm: Awards Ceremony and Auction.
Whether in Cannes, Venice or Dubai, the Better World Fund distinguishes itself by its unique disruptive format, offering a rich, meaningful and hopeful program.
We organize conferences with the involvement of emblematic personalities, experts in their social, educational, cultural or environmental fields. Our aim is to contribute to find concrete solutions to the problems facing the contemporary world and the future.
On September 8th at 10:00 am, in the sumptuous halls of La Scuola Grande Della Misericordia, the Better World Fund will hold a Masterclass Conference titled:
"From Script to Screen: Empowering Women in the World of Cinema".
"Today, the representation of women on screen is essential to overcome gender stereotypes and deep-rooted prejudices. By giving women more varied and complex roles, the cinema industry offers positive role models who challenge traditional expectations and encourage women's emancipation. This helps to create a more egalitarian and inclusive society by showing audiences that women can succeed in all domains of life whilst have a significant impact." said Manuel Collas de la Roche.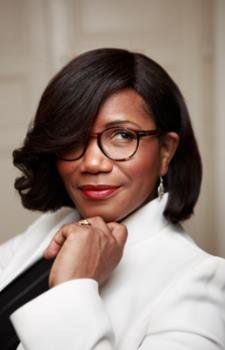 We are honored to welcome Mrs. Elisabeth Moreno, President in tech Foundation, Former Minister in charge of Gender Equality, Diversity and Equal opportunities, who will be moderating the masterclass.
This masterclass aims to highlight the incredible achievements of women across various industries and shed light on pressing issues that affect their personal and professional lives.
By her side, we are delighted to welcome influential women who are experts in their fields who are working for the place, protection and equality of women in our society through their concrete actions. They are a symbol of creative change and are making a difference in our world.

PANEL: Empowering Women in the World of Cinema:
The first panel explores women in cinema and the significance of the industry for expression, with the exceptional participation of: Rossy de Palma, Nadia Fares, Yasemin Samdereli, Kiera Chaplin, Tarina Petel, Valentina Castellani, Euzhan Palcy.

Individual Speakers: Empowering Women in the World of Business & Philanthropy: The second panel focuses on the relationship between philanthropy and women entrepreneurs, with the expert support of: Dr. Solanges Vivens, Karine Gros, Lorène Ferrandès,
On September 8th, starting at 7:00 pm, at La Scuola Grande Della Misericordia, the Better World Fund Red Carpet, Auction and Gala Dinner, will be attended by influential personalities from all over the world.
For Manuel Collas de la Roche, «As every year, we do our very best to make this evening, placed under the sign of the heart, unforgettable for the guests.»
The enchanting Gala dinner will feature a very high quality artistic program.
We are excited to present stellar performances by Maria Elena Infantino.
An international singer and actress with a unique connection to Maria Callas as the daughter of the tenor Luigi Infantino, whose song she performed in a tribute show for "The Godfather part 2".
She has a diverse range of accomplishments, including hosting and producing her one-woman show on Edith Piaf, performances at prestigious venues like Palazzo della Cancelleria on Vatican premises, and her involvement in charitable events for ALS awareness and "Caterina's club."
Daniel Alhaiby. A remarkable figure in the realm of music, commanding expertise as a professional flutist, composer, and arranger of unparalleled distinction. His journey began in the cultural hub of Paris, where he diligently honed his craft and attained his higher degrees in flute, composition, and orchestration from the most esteemed music universities in France. Renowned across borders, he has earned rightful acclaim as one of the foremost flutists, exemplifying virtuosity that resonates on the international stage.
During the Gala Dinner, a special auction will be held to support the Maria Callas Foundation's endeavor to establish a museum in her honor in the heart of Paris.
The auction will be conducted by the renowned auctioneer, Julien-Vincent Brunie, International Director and auctioneer at Christie's.
Manuel Collas de La Roche & Sharon Stone at the BWF Edition in Cannes, 2022
At each edition, the Better World Fund has awarded prizes to individuals committed to social, cultural and environmental causes.
This year, we have decided to honour throught our: Best Commitment Award:
Samia Yusuf Omar, posthumously. Samia Ysuf courageously fought discrimination as a Muslim woman by taking part in the 2008 Olympics. She suffered a tragic destiny, dying with six other people in a lifeboat in the Mediterranean.
Elisabeth Moreno, for its remarkable commitment to gender equality, women's rights and their place in business. Her personal and professional achievements deserve our admiration.
Jeremy Piven ; Euzhan Palcy and Sindaco Onorevole Cateno De Luca will receive the Better World Best Achievement and Commitments Awards.
Célia Xakriaba & Mapu at the BWF Edition in Cannes, 2023
Dr. Solanges Vivens will receive an award presented by Anwar Elkamony as the official Charity Partner of the Better World Fund.
We're extremely honoured and proud to have such inspiring and important personalities on board, as previous editions have also show in Cannes, Dubai, Venice…:
Emily Cheong, Arisa & Manuel Collas de La Roche at the BWF Edition in Cannes, 2023
Previous award winners and attendees include Nobel Laureates, Academy, Globe, and Grammy Awards winners such as H.S.H Prince Albert II, Sharon Stone, Forest Whitaker, Wim Wenders, Jean Michel Cousteau, Mary J. Blige, Akon and Yann Arthus-Bertrand, His Excellency DR Thani Bin Ahmed Al Zeyoudi Minister of Climate and Environment U.A.E., His Excellency Simon Stiel Minister of Climate Government of Granada, Andrew Forrest Minderro Foundation Australia, Dennis Mukwege, Chief Raoni.
Manuel Collas de La Roche & Sharon Stone at the BWF Edition in Cannes, 2022

About the Better World Fund
From images to action, the Better World Forum is joining forces with partners to create a platform assembling filmmakers, writers, scientists, environmentalists, and project leaders to explore and activate palpable initiatives to preserve and protect ecosystems.
As our latest positive impact programs testify:
In May 2023 in Cannes, we support The Akbaraly Foundation and the Amazônia Fund Alliance Program for the UNESCO Brazilian Federation.
In March 2022, within the framework of the Expo 2020 in Dubai and the United Nations Oceans Fortnight, we focused on the preservation of our oceans.
In May and September 2022, at the Cannes and Venice film festivals, our actions focused on global inequalities related to food, health and sustainability.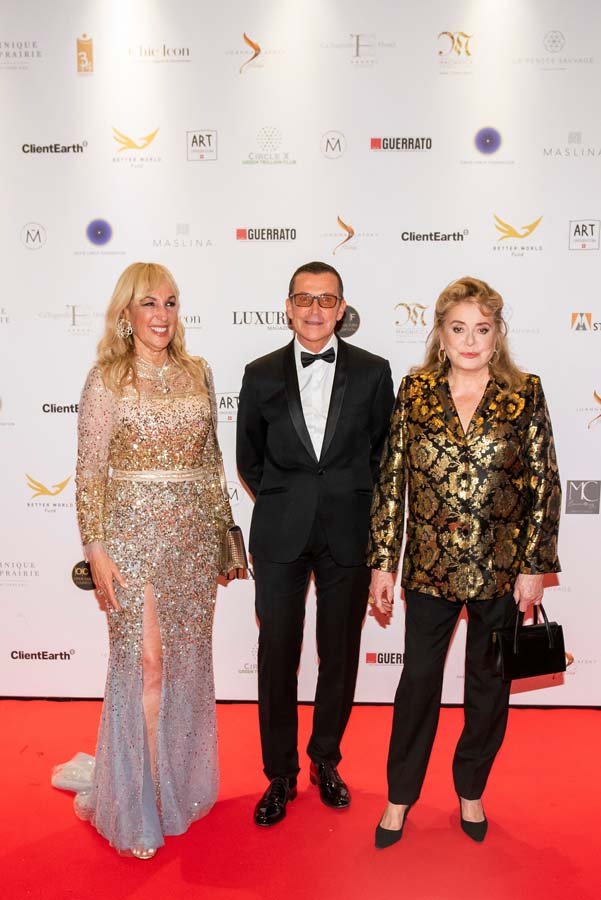 Joana Plafsky, Manuel Collas de La Roche, Catherine Deneuve at the BWF Edition in Venice, 2022
The event is held thanks to the precious support of:
314 Cannes Group, NAD Clinic, IIWB, Joanna Plafsky, Studio Mao, Squair, Clinique La Prairie, Maia Wine, SDB New Delhi, Luxury International Magazine, Chic Icon, Paris-Saclay University, Paris-Saclay Foundation, Open Culture Foundation, Luxury Limited Edition, Luxury Investment Magazine, Rinascimento Magazine, Celebre Magazine, Fab UK Magazine, United Studio, Breaking-News-Arabia.com, Breaking-News Kingdom-of-Bahrain.com, Qatar-Media.tv, Dubai-Media.tv, Breaking-News-Saudi-Arabia.com, Global Event Magazine, Culture Focus Magazine, Opportunitysaudi.com, Opportunity-Mena.com, Opportunity-Europe.com.
Venice Film Festival Brochure
https://www.betterworld.fund/
https://www.linkedin.com/company/better-world-fund/
https://www.instagram.com/better_world_fund/
https://www.facebook.com/betterworldforum/
contact@betterworld.fund