Milan, Italy | July 2023: Baglioni Hotels & Resorts, the leading luxury Italian hotel Collection, is thrilled to announce its new management takeover in the beautiful Italian seaside town of Forte dei Marmi in Tuscany. The brand plans to embark on an exciting renovation project to transform the former "Paradiso al Mare" 3-star hotel on Via Machiavelli into a 5-star Baglioni Hotel, set to open its doors in 2026.
With works scheduled to commence in January 2024, the re-qualification project will mark the brand's ninth property and will involve extensive renovations ensuring that every aspect of the property reflects Baglioni's signature elegance and Italian sophistication.
The new address will offer 58 luxurious rooms and suites, with standout features including a spectacular rooftop with views of the Ligurian Sea. The rooftop will include a bar, gym, and a large pool measuring 20 metres by 5 metres. Another highlight will be the resort's lavish spa, covering approximately 300 square metres and offering a range of treatments and facilities for guests to unwind and pamper themselves.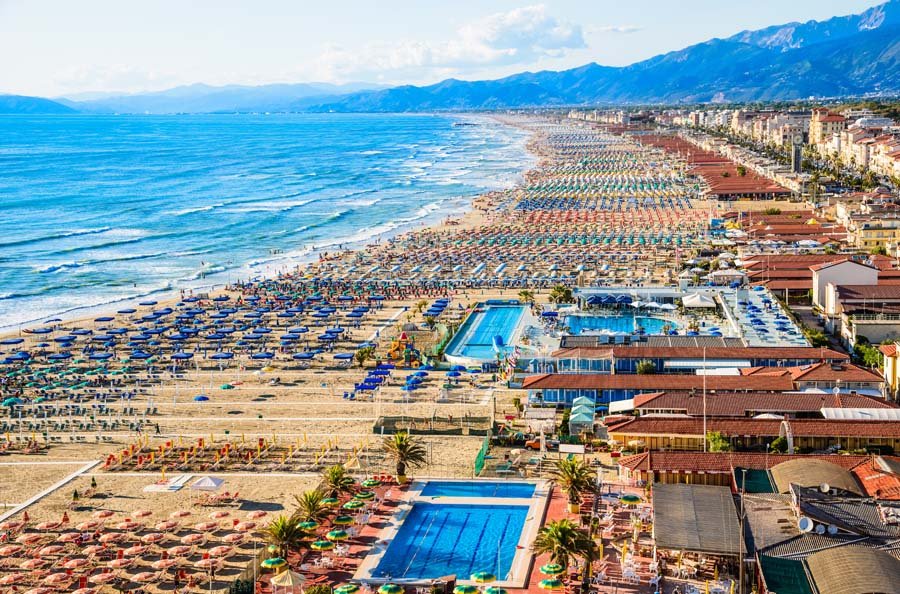 "We are thrilled to expand our portfolio with this exciting acquisition in Forte dei Marmi," said Mr. Guido Polito, CEO of Baglioni Hotels & Resorts. "This remarkable property presents a unique opportunity for us to create a world-class hotel that will redefine luxury hospitality in the area. With its unparalleled location, stunning sea views, and exceptional facilities, we are confident that the future Baglioni Hotel in Forte dei Marmi will captivate guests from around the world."
About Baglioni Hotels & Resorts
Ambassadors of fine Italian hospitality, the Baglioni Hotels & Resorts are private, elegant, intimate places to stay. Under CEO Guido Polito's stewardship, the brand has developed a concept of contemporary luxury centred around tailored service that makes guests feel comfortable and at ease every day. The Collection now numbers 5 exclusive hotels – 4 in the heart of Italy's finest art and design cities (Florence, Venice, Milan and Rome) and one in the elegant centre of London's Kensington district – plus 3 resorts, Baglioni Masseria Muzza in Otranto, Puglia, in the Maldives on the isle of Maagau, and in Sardinia with Baglioni Resort Sardinia, just north of San Teodoro on the beautiful Lu Impostu beach.
baglioni@bacchus.agency
@BaglioniHotelsandResorts