The new black in luxury
The Slavi Ecosystem is storming the luxury market by force as a new generation solution for the modern affluent user of applications seeking all-in-one access to new financial options. The Slavi mobile application transcends the limitations of market integration by offering holistic access to a SuperDapp including everything luxury and finance related, all powered by the native SLV token. The CEO of the innovative Slavi Project i s Slavi Kutchoukov, digital asset industry expert.
Accessing Luxury Finance
The Slavi Ecosystem starts at the level of its native Slavi Wallet – a mobile blockchain-based
application with a convenient interface and intuitive access to a variety of financial solutions. As a cross-chain solution, the Slavi Wallet supports over 5,000 cryptocurrencies with instant migration over more than 30 integrated blockchains, including the Binance Smart Chain, Polkadot, Polygon (Matic), Ethereum, TRON, SOLANA, AVAX, NEAR, METIS, and others. The Slavi Wallet also comes with a multi-chain cold wallet in an attractive and luxurious design, highlighting the status of its holder. To ensure user access to the decentralized liquidity market, the Slavi DApp includes a native cross-chain Decentralized Exchange that allows users to exchange their assets on 3 of the most popular networks market – the Binance Smart Chain, Polygon, and Ethereum. The DEX offers instant asset transfer, access to vast liquidity pools with a wide range of assets, the ability to buy and sell coins and altcoins, as well cash out gateways. With cryptocurrencies becoming an important attribute of the luxury market and its liquidity, the Slavi Ecosystem hosts a dedicated CEX that goes beyond the transitional services of such platforms. As an all-in-one trading venue, the Slavi CEX offers prediction markets based on real-time market dynamics analysis, integrated trading bots, peer-to-peer exchange services, loan converters, and vast passive income generation opportunities. The Slavi CEX also grants numerous additional benefits.
The Glitz And The Cash
As a value-generating instrument, the Slavi SuperDapp is specifically designed to give its users myriad opportunities for increasing their wealth. Clients will have the opportunity to order custom crypto cards in a few clicks with free delivery and round-the-clock support for resolution of issues and troubleshooting. The bank cards powered by VISA and MasterCard will allow their holders to cash out their digital currencies at ATMs at low commissions in any place in the world and take advantage of integrated digital banking services, virtually indistinguishable from traditional banking apps in convenience and ease of use. With its complete integration into DeFi space, the Slavi Ecosystem includes support for numerous earning tools and features for maximizing passive income. The Slavi Crypto Capital Fund, set up by Slavi Kutchoukov, CEO Slavi Project, acts as the gateway for such services. As a new generation of investment firm that invests in cryptocurrencies, tokens, and blockchain companies reshaping trillion-dollar markets, the fund connects crypto liquidity pools, lending venues, staking options and much more.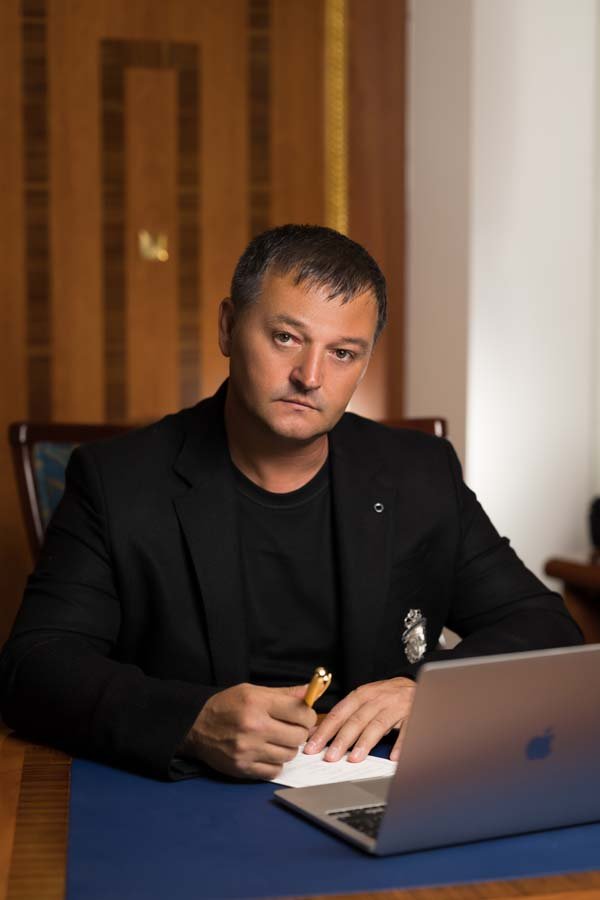 Adding Fun – The Rich Teddy Club
Luxury and entertainment go hand in hand, and the Slavi SuperDapp fully embraces the concept through the Rich Teddy Club seamlessly integrated into the Slavi Ecosystem. The Super Teddy Club streamlines unique NFT generation and customization through gamified and  entertaining mechanics that users take advantage of for unlimited possibilities. Members of the Rich Teddy Club can transfer their uniquely designed assets to any network of any blockchain hassle-free. Each NFT-based Slavi Teddy can be designed in the Slavi TeddyVerse with its own QR code to reflect its owner's unique individuality and receive numerous upgrades. Holders of Rich Teddy Club assets will be able to gain access to exclusive luxury social events, earning extensive networking opportunities. Each Slavi Teddy can also be sold on marketplaces, generating royalties each time a Rich Teddy NFT is resold.
The Multi-chain NFT Marketplace
To further tap into the vast potential of blockchain-based assets, the Slavi Ecosystem includes a native NFT Marketplace designed to be accessible for users of all knowledge levels. The Marketplace provides a variety of functions and features essential for operation on the digital assets market across a dozen of blockchain networks. The Slavi NFT Marketplace is also tailored for artists, providing promotion and dedicated Galleries to foster an inclusive environment for growing the collections on offer. As a creator-focused platform, the Slavi NFT Marketplace places no boundaries on imagination or creativity, allowing users to showcase artworks from various genres and monetize their talent. Powered by the Ecosystem's native SLV token, the NFT Marketplace offers a vast choice of NFTs to admire, invest in, and explore thanks to background stories available for each artwork, a convenient interface and extensive functionality.
More Than Luxury
The Slavi SuperDapp is the first application of its kind designed specifically to cater to the luxury market. Its abilities have already been recognized by partnerships with such international projects as Metis, Staking Rewards, Parus Fest, LWK Group, Inkas and others. As the concept of luxury goes digital, the blockchain-based Slavi SuperDapp is the ideal infrastructure for propelling modern market players into its next stage of evolution.