Sainte Marguerite en Provence represents the authentic spirit of Provence, far away from the clichés. As ever, the Fayard Family has thought outside the box to change the codes of rosé wine. This independence of spirit has always shaped their atypical journey and unique wines.
The history of Sainte Marguerite en Provence began 46 years ago, when the Fayards acquired a Côtes-de-Provence* Classified Cru vineyard, in the famous terroir of La Londe. Anticipating consumers' new expectations, they began making rosé wines noted for their elegance and finesse, a style that continues to mark them out as different. These visionaries are also respec­tful of the environment: following many years of natural vine cultivation, in 2003, their wines were awarded Ecocert certification for France.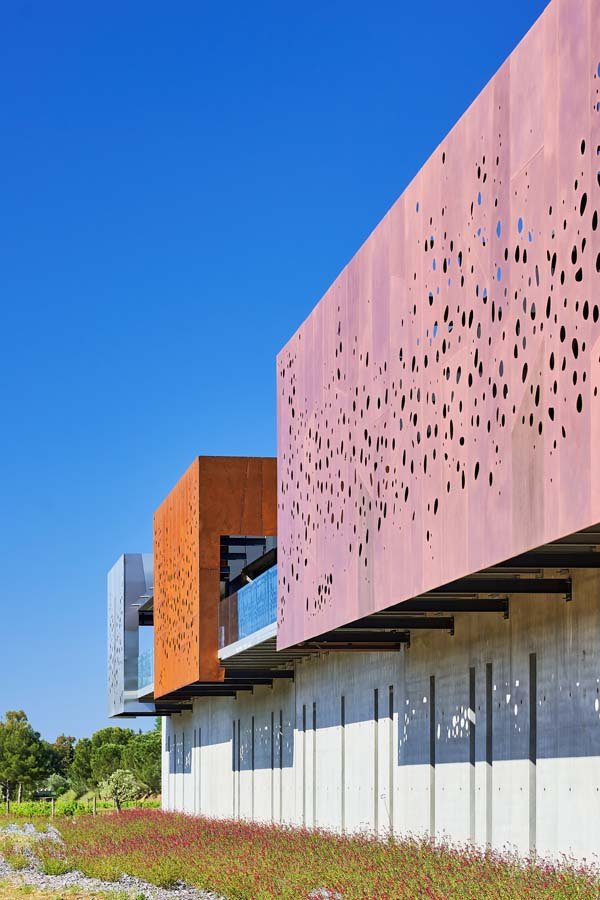 A FAMILY THAT MAINTAINS ITS PASSION, STANDARDS AND VISION FOR PROVENCE WINES
In 1977, Brigitte and Jean-Pierre Fayard discovered Sainte Marguerite, in La Londe-les-Maures, Provence, and immediately fell in love with it. They purchased seven hectares of vines and restored the "mas" (traditional farmhouse) surrounded by palm trees, now the symbols of their vineyard. These two self-taught, visionary, determined entrepreneurs identified the potential of Provence rosé wines – well before the 2000s craze – and have actively contributed to their reputation by adhering to uncompromising quality standards. Once their four children were old enough to participate in the family adventure, each found their own part to play: Olivier and Enzo blend the wines, Sigolène is in charge of management and legal affairs, while Lionel designs the bottles and labels. They all maintain the vision of excellence and are driven by boundless energy, motivating them to go one step further and innovate.
In 2022, based on shared values and convictions, the Fayard family and the Pernod Ricard Group came together to create a long-term project and continue the development of Sainte Marguerite en Provence, both in France and internationally.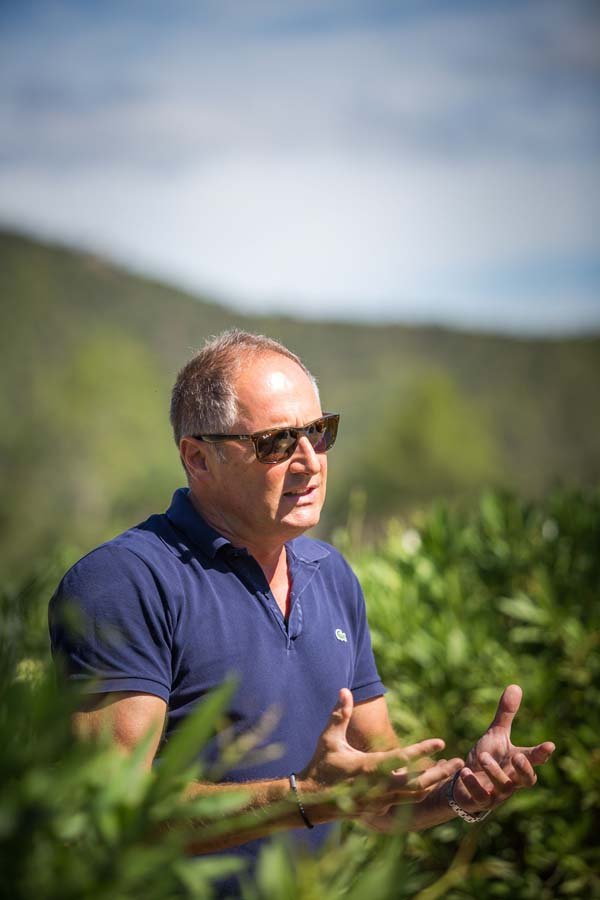 ORGANIC ROSÉ WINES IN FRANCE: A VISIONARY COMMITMENT
The Sainte Marguerite en Provence vineyard is a unique site of around 200 hectares, consisting of 11 plots spread over 22 kilometres, situated in one of the best Côtes-de-Provence AOC terroirs. This diversity of terroirs – including the famous La Londe, facing the Iles d'Or – offers a complete aromatic palette for blending Sainte Marguerite wines. This remarkable vineyard has been crafted patiently, over time, to suit the quality of the terroirs and the selection of grape varieties.
After practising a more natural vine cultivation for over 20 years, very early on, in 2003, Sainte Marguerite en Provence went down the path of organic viticulture, to protect this exceptional land and obtain Ecocert certification for its wines in France. This means that no fungicides, insecticides or herbicides are used. In addition to organic cultivation, the estate guarantees 100% plant-based production (no animal origin inputs) and is registered with the Vegan Society. The Symphonie Rosé cuvée is certified organic in France. The Fantastique Rosé cuvée has dual organic and vegan wine certification. In addition, latest-generation equipment is used to cultivate the vines, which reduces our carbon footprint.
"We practise organic agriculture over the whole vineyard out of respect for the environment, our customers and our staff. This echoes the standards that guide us in everything we do," explains Olivier Fayard.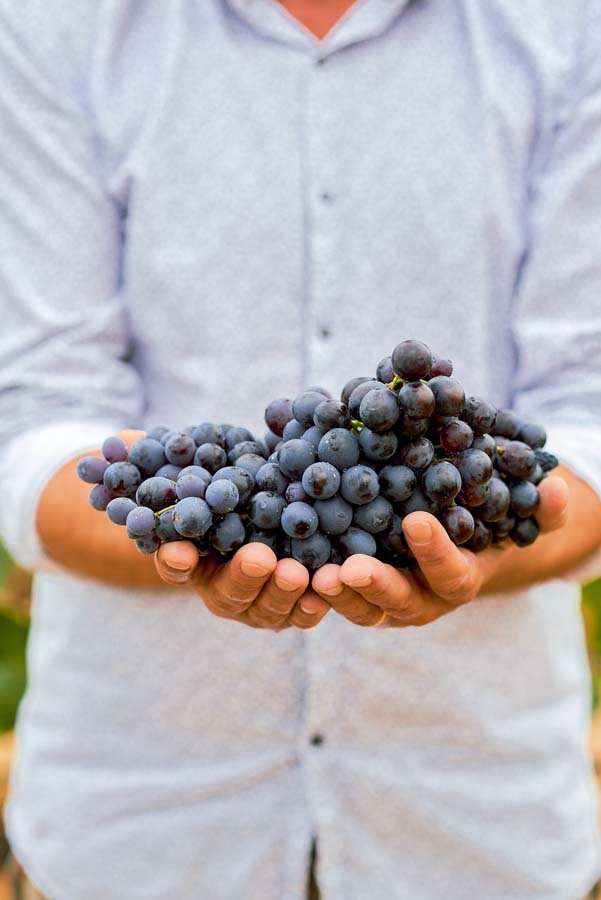 ELEGANCE AND FINESSE: THE UNIQUENESS OF SAINTE MARGUERITE EN PROVENCE ROSÉ WINES
Out of the 17 grape varieties present in Provence, Sainte Marguerite en Provence has chosen three to blend its rosés. Grenache is its signature varietal, while Cinsault and Rolle have been selected for their complementary qualities.
Grenache brings uniform elegance and fruity aromatic intensity. Cinsault expresses itself finely and delicately. Rolle (or Vermentino in Italian) completes the aromatic structure of subtle fruitiness.
Planted according to the soil types and plot orientations, these three varietals form the style that differentiates Sainte Marguerite en Provence wines, which are popular for their elegance and finesse.
"We gained knowledge of the different terroirs while building up the vineyard. Over 46 years, we've learned how to understand them in order to express their best qualities," states Olivier Fayard.
SYMPHONIE ROSÉ: HARMONY
A harmonious composition of aromas, an introduction to the style of Sainte Marguerite wines.
Certified organic in France, this wine is popular for its finesse, fresh notes and generous aromas.
White peach, citrus fruits, zesty sensation.
FANTASTIQUE ROSÉ: AUTHENTICITY
A Côtes-de-Provence* Classified Cru, certified organic (and vegan), this cuvée embodies the quintessence of terroir and know-how.
Balanced, structured and precise, this rosé wine is blended from the very best plots in the Château Sainte Marguerite vineyard.
Vine peach, pear, citrus fruits, floral and other more exotic.
A DIFFERENT WAY TO DISCOVER PROVENCE ROSÉ WINE
Sainte Marguerite represents the authentic, more secret Provence, between the land and the sea. A contemporary Provence, in tune with the times. Sainte Marguerite lets you discover Provence rosé wine in a different way. An elegant rosé wine distinguished by its quality and singularity.
Sainte Marguerite rosé wines do not conform to a moment, a place, or even a season. They can be enjoyed as an aperitif or with dinner in a gourmet restaurant. They go well with the flavours of Southern European cuisine as well as more exotic inspirations.
Whatever the context, Sainte Marguerite enriches your enjoyment of Provence rosé wine.
UNEXPECTED PAIRINGS:
Symphonie Rosé & green asparagus from Provence roasted in olive oil, almond milk cream with rosemary, or grilled prawns, pepper and coconut puree, Thai basil oil.
Fantastique Rosé & lobster, sea urchin creamy risotto, gourmet peas or oyster in ginger, passion fruit jelly and fresh coriander.
"We could have created traditional rosé wines, but we decided to go against the grain. This is all part of the heritage and positioning of Sainte Marguerite. The hallmark of a great wine producer is to know how to think outside the box and continually evolve," concludes Olivier Fayard.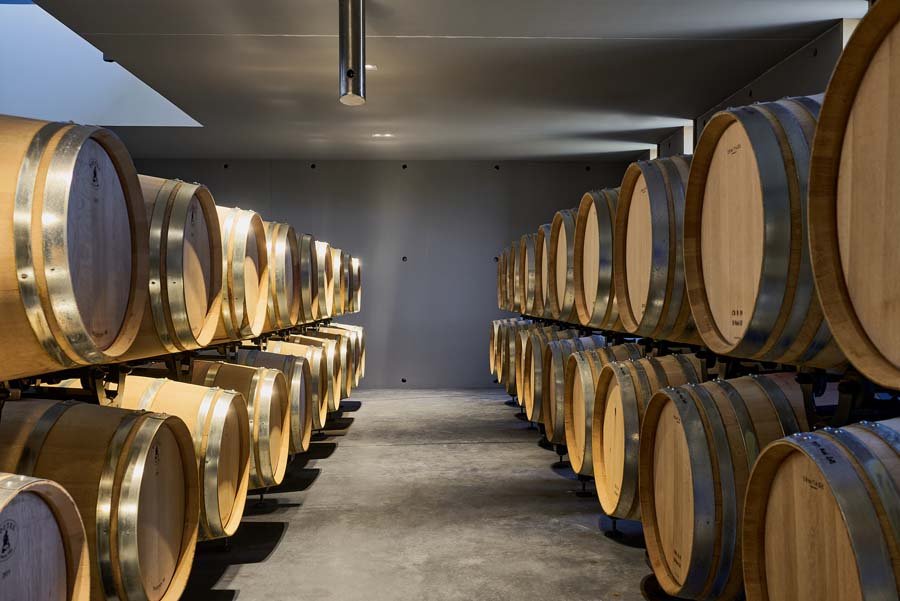 ABOUT PERNOD RICARD
Pernod Ricard is the No.2 worldwide producer of wines and spirits with consolidated sales amounting to €10,701 million in fiscal year FY22. The Group, which owns 17 of the Top 100 Spirits Brands, holds one of the most prestigious and comprehensive portfolios in the industry with over 240 premium brands distributed across more than 160 markets. Pernod Ricard's portfolio includes Absolut Vodka, Ricard pastis, Ballantine's, Chivas Regal, Royal Salute, and The Glenlivet Scotch whiskies, Jameson Irish whiskey, Martell cognac, Havana Club rum, Beefeater gin, Malibu liqueur or Mumm and Perrier-Jouët champagnes. The Group's mission is to unlock the magic of human connections by bringing "Good Times from a Good Place", in line with its Sustainability and Responsibility roadmap. Pernod Ricard's decentralised organisation empowers its 19,480 employees to be on-the-ground ambassadors of its purposeful and inclusive culture of conviviality, bringing people together in meaningful, sustainable and responsible ways to create value over the long term.