Canova Restaurant by Claudio Sadler
One of the most anticipated restaurants of 2022 will be open at the Baglioni Hotel Luna in Venice.
Chef Claudio Sadler'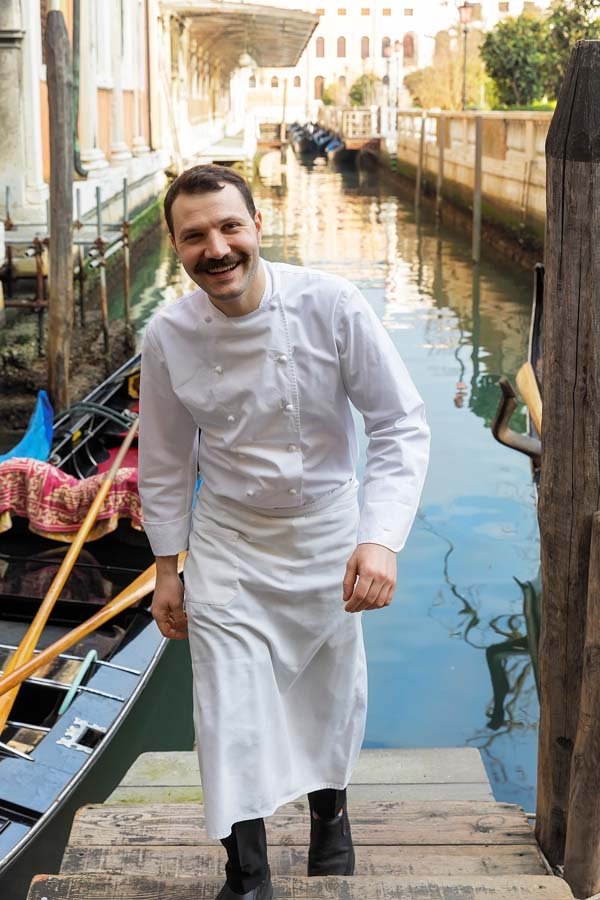 Chef Gennaro Balice
The successful collaboration with the Chef Claudio Sadler continues. After having been  awarded a "Michelin star" to Gusto by Sadler, a gourmet restaurant in the Baglioni Resort Sardinia, the Chef will continue his work in Venice at the renovated Baglioni Hotel Luna, located a stone's throw from Piazza San Marco.
The combination of harmony, simplicity, lightness and comfort – this is the culinary philosophy of Seignior Sadler, who, together with the Chef of the hotel, Gennaro Balice, has developed a new menu for the exclusive restaurant "Canova Restaurant by Sadler". The proposed menu is a harmonious combination of traditions and innovations, regional Italian cuisine and its new interpretation, created by the creative work of the Chef. Among his specialties are mullet gratin with caponata, sweet potatoes and Venetian broth, and pasta with fresh butter and fermented sage with squid and hazelnut.
To increase gastronomic choice, the oldest hotel has also opened the Canova Bistro, where you can taste classic Italian regional cuisine served in a more informal setting. The Canova Bar has been recently refurbished. Now there is a large bar counter, tables with polished brass inserts and armchairs upholstered in the classic Rubelli fabrics. This place is perfect for an impeccable espresso or pre-dinner aperitif.
"I am very happy to work with the Chef Claudio Sadler. The first summer season for Ristorante Gusto by Sadler at the Baglioni Resort Sardinia was very positive, and I am sure that both Venetians and visitors to Venice will appreciate his modern and healthy cuisine," says Guido Polito, CEO of Baglioni Hotels & Resorts.
"I have always been drawn to the world of hospitality. Working with Baglioni Hotels & Resorts has been my passion from the very beginning. Venice is an incredible city, an international centre for special events and meetings, and I could not miss the opportunity to bring my culinary philosophy here. In this historic hotel, we strive to ensure that our dishes turn the dreams of guests into a pleasure of taste, too,"- (Chef Claudio Sadler).