The 6th edition of the 'Women of Monaco Lunch' organised by 5 Stars Events, based on an idea by Sandrine Knoell, will take place on 13 June 2023 at 11.45am at the Hôtel Hermitage Monte-Carlo and will support the ' Princesse Charlène of Monaco Fondation'.
For this exclusive lunche, influential women of different nationalities and professional backgrounds from Monaco will gather in the gardens of the Hôtel Hermitage Monte-Carlo, for a taste of summer around tables bearing the name of Collections from the Akris fashion house.
We chose the theme of "Fashion in the Garden" to illuminate this lunch and this wonderful occasion heralding the summer season. Associated with this glamorous event, we will have the pleasure of having a fashion show by the Akris fashion house, which is celebrating its 100th anniversary. For this collection, creative director Albert Kriemler drew inspiration from his archive pieces from 1978 to 1992, photographed for the Akris book, and as he says, "A collection where past, present and future coexist. A look back to move forward into a new century".
We will also have the pleasure of welcoming Valérie Genin, Head of Investments, who will give us a presentation on women in finance at Barclays and more specifically at Barclays Private Bank in Monaco.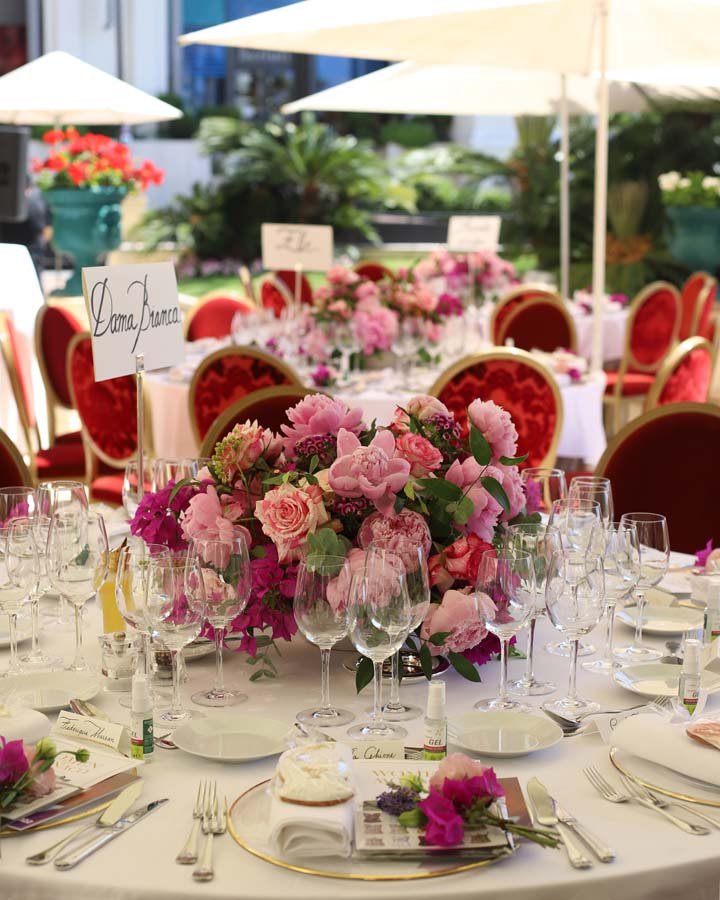 As well as the Italian luxury perfumer Xerjoff, whose fragrances are characterised by a rare blend of Italian style, tradition and innovation. Its precious fragrances, enhanced by exclusive bottles made in Italy by the finest craftsmen, bringing together raw materials of the highest quality that are specially researched throughout the world.
With the precious support of Barclays Private Bank, Italian perfumer Xerjoff and the "Women of Monaco Club" created by Sandrine Knoell, this elite international social club aims to bring together extraordinary women from different backgrounds who share the same ideas. Also the precious participation of LUXURY International Magazine, Fashion TV, Stylezza and Monacolife.

For bookings, please contact
Five Stars Events
Le Palais de la Scala – 1 avenue Henry Dunant– MC 98000 Principauté de Monaco
Tel: +377 97707875
events@5starsevents.com
www.5starsevents.com
I like fashion to surprise. It's progress, it's energy, it's strength.
When preparing the shooting of our archive pieces (1978-1992) for the 100 year book, I knew right away we had to work with them. They were new, unexpected, and in perfect proportions of today. They made me think of something different to celebrate 100 years, something you would normally not presume.
Let's call it a rebeginning, an incentive to pause, a point in which everything can reappear or renew itself. A collection where past, present, and future coexist.
A look back to move forward into a new century!
Akris Women with Purpose Akris History
"Akris was founded by my grandmother in 1922 as an apron atelierbecauseraising two boys was not enough for her. She was atrue femaleentrepreneur.
To serve these women with purpose, like my grandmother, iswoven in our heritage, it is the core of my work.Akrishas always beenabout women. About independent women with a purpose who very often work ina male dominated world. Think about championing overlooked artists like Carmen Herrera orGetaBrătescu. Think about our women with purposedressed inAkrislikeMichelle Obama or Amal Clooney.Women, with an independent point of view, elegant, eloquent, self-determined, unpretentiously cool.
I want to dress women for their lives, so they feel at ease intheir power. I want to give them that feeling that when they slip into anAkris suit -you`redone. Weare in a moment where this is more relevantthan ever. For us modernism, functionality,versatility and ease were nevera trend. Ourpath hasn`t changed." AlbertKriemler
Founded by a visionary woman, AliceKriemler-Schoch,Akrishas been working with and for women with purposesince 1922. Creative Director and Alice's grandson, AlbertKriemler, hasmade it his mission to empower women to walk their own path and supportthem to be the women they want to be.
AlbertKriemlerhas always had a deep understanding of the fact thatstrength and charisma can be enhanced and expressed through the way womendress. He has devoted his professional life to making a woman feel herbest self through what she wears – determined and at ease.
The fabrics he chooses, the sleek silhouettes he designs, the tailoring hecrafts, the fashion message he communicates are all dedicated to thispurpose – evolving a woman's power and charisma.
Akris Women with Purpose Mission
Women with Purpose is a league founded in the spirit of celebrating women across the globe that dedicate their time, work and energies towards improving the lives of individuals, communities and industries and make change for a better.
Women with Purpose is part of the foundation that Akris, as a fashion house, was built on. Founded by a woman in 1922, Akris began with Alice Kriemler-Schoch's fondness for textiles and entrepreneurial vision.
The family business of Akris continues to honor Women with Purpose who champion ambition,aspiration, advancement. Female leaders with a daring visionfor change, who are working actively to create equality,inclusivity and diversity.