This is the first boutique of the brand in UAE.
In spring 2023, the jewellery company Parure Atelier entered the international market by opening two new boutiques across the globe.  Earlier in March Parure Atelier unveiled its exclusive shop in St. Regis Astana and just this month the brand expanded into Dubai, UAE.
The flagship boutique opened its doors in City Walk, not far from the Burj Khalifa, the tallest building in the world.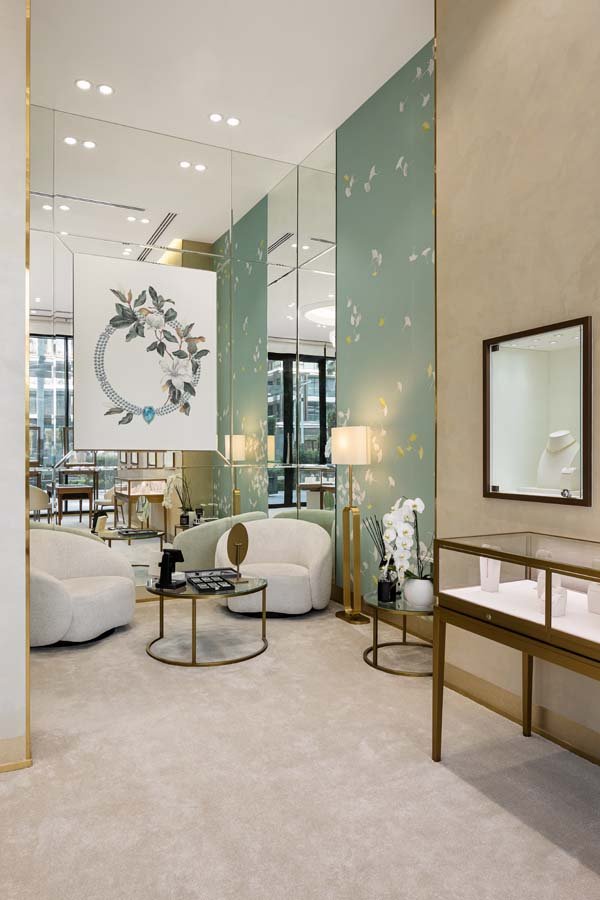 The weightless beige and pistachio interior frames the spectacular jewellery on display. The abundance of orchids and floral motifs around the boutique and the private semi-cabinets in the back adds to the light and fresh ambiance while pointing to the common fount of inspiration for Parure Atelier artists.
Alongside the pieces presented in the boutique, Parure Atelier accepts requests for the creation of custom-made jewellery. The manager will select precious stones, the artists will offer several design and style options, and then our 3D modelers and jewellers will bring your vision to life.
Parure Atelier always takes care of its jewellery and provides all customers with a cleaning service as a gift, regardless of where and when the item was purchased.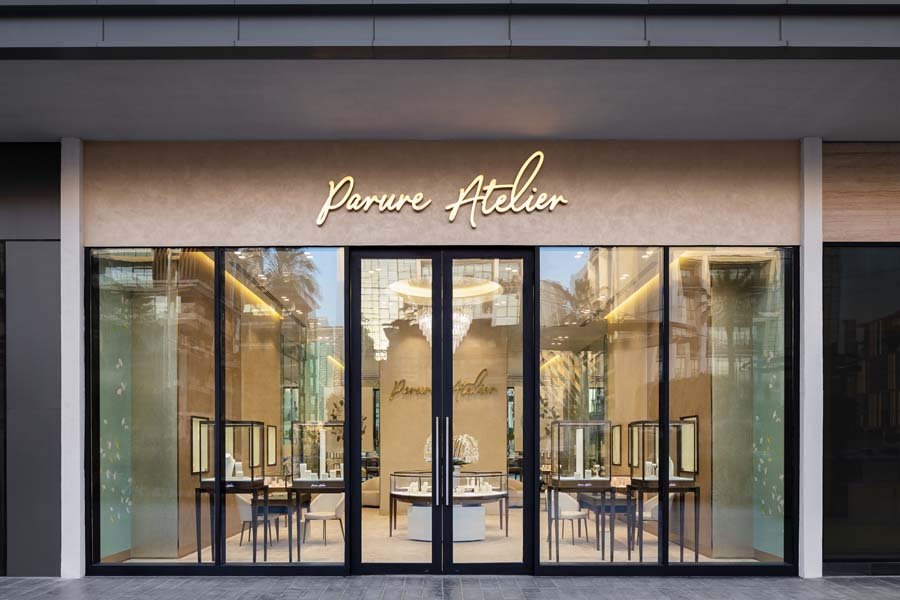 Founded in 2015, Parure Atelier specializes in exclusive jewellery with colored gemstones and diamonds. Each creation of Parure Atelier is distinguished by its masterly craftsmanship, artisanal work, and the highest quality of materials. A large selection of emeralds, Paraiba tourmalines, aquamarines as well as the rarest stones with international certificates is a source of pride for the company.
The design studio offers a large selection of high-quality gemstones sourced directly from suppliers all over the world, coupled with its own production and personal approach to each client.
The Parure Atelier boutiques are open in Dubai, Almaty and Astana.
https://parure-at.com