A private concert in the Music Room
From Puccini to Verdi and Mozart to Chopin: the most beautiful music played live just for you
The sublime art of music can bestow great moments of indescribable emotion – especially in a supremely elegant setting steeped in history and culture. The Music Room at the Relais Santa Croce in Florence is an intimate theatre of dreams. In this majestic hall on the first floor of Palazzo Jacometti Ciofi, the musicians used to play in concealed recesses behind ornate panels, to create the illusion that the notes materialised from thin air and filled the room with their magic. During your stay at the Relais Santa Croce, you can experience an exclusive private concert in this enchanting setting. From Rossini to Bellini, Mozart to Chopin and Puccini to Verdi, the choice of programmes includes an array of classic opera arias for your enjoyment.- Make your time at the Relais Santa Croce even more special by booking your own private concert in the magnificent Music Room.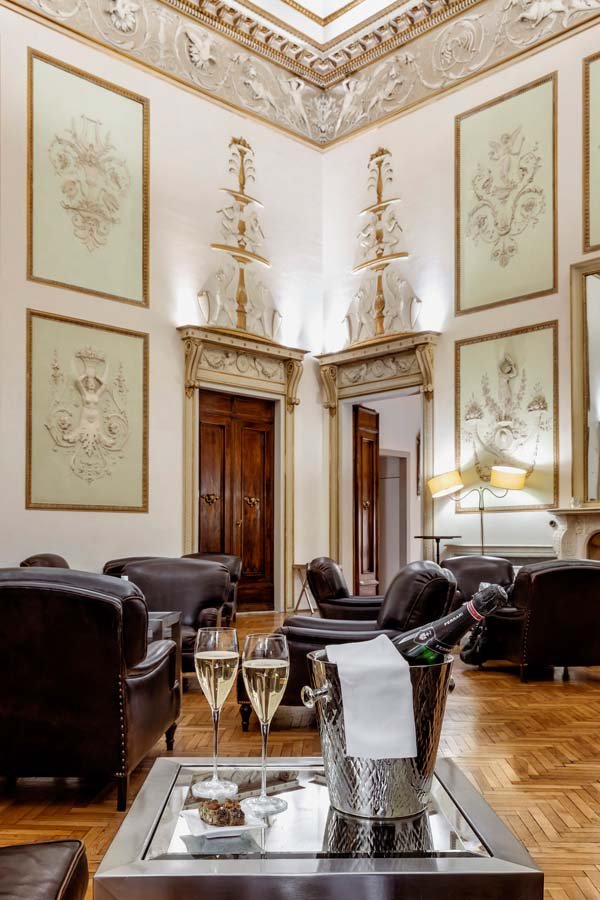 THE EXPERIENCE INCLUDES:
• A private concert with exclusive use of the Music Room
• Your choice from 3 musical programmes: opera arias
ith a trio of violin, piano and soprano; opera arias and
opera & musicals in a piano and soprano duet.
Duration: about 50 minutes
• Aperitivi served during the concert interval
TERMS AND CONDITIONS:
• The experience is only offered in combination with an accommodation
booking (subject to availability).
• Cancellations are accepted free of
charge up to 48 hours in advance.
PRICE:
Private concert with a piano and soprano duet: €1,500.00 for 2 people
Private concert with a trio of violin, piano and soprano: €1,800.00 for 2 people
Supplement per additional person: €80.00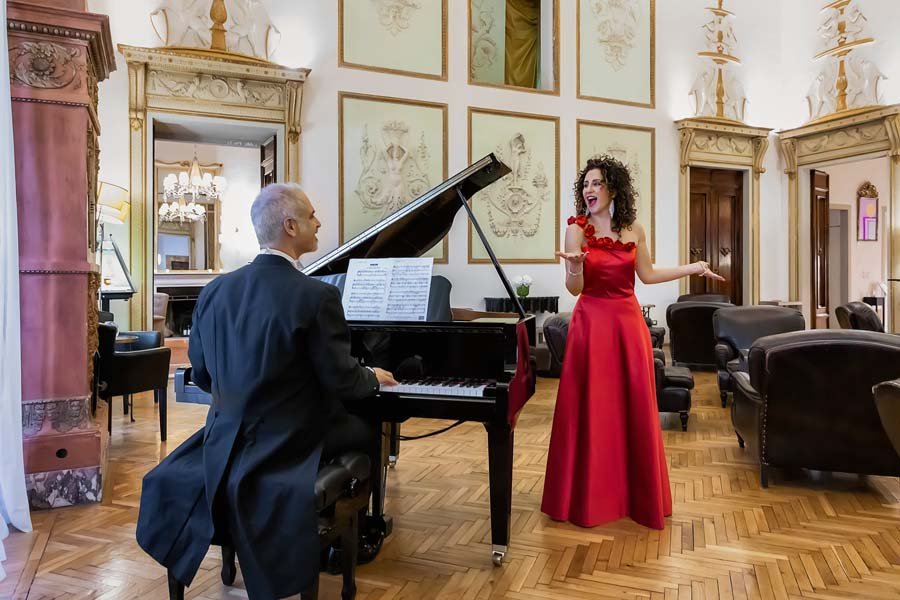 For info and reservations:
Ph. +39 055 0949960
Fax: +39 055 3909975
reservations.santacrocefirenze@baglionihotels.com