A local partnership brings together local botanicals, crafting a gin that celebrates the flavours and characteristics of the Scottish coast.
The luxury five-star resort, Old Course Hotel, Golf Resort & Spa, St Andrews, has announced a new and exclusive gin, partnering with nearby distillery Darnley's to create a premium spirit that celebrates the region. Located just 10 miles from each other, the gin showcases the hotel and distillery's unique position on the East Fife coast, using only natural botanicals and incorporating locally grown and foraged ingredients. The gin's name: Fearann, Mar, after the Gaelic for "the Earth, the Sea", is a nod to this location, where the land and sea meet.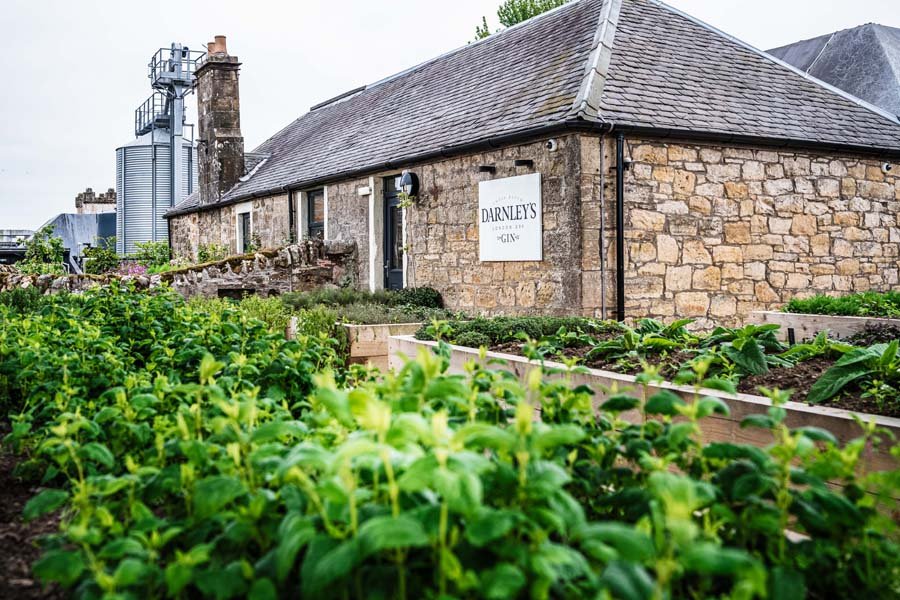 With stunning views across West Sands Beach and overlooking golf's famous Old Course, Old Course Hotel is synonymous with luxury Scottish hospitality. Creating a gin that reflected the five-star experience offered across the resort whilst linking to the surrounding land and adjacent sea was essential. Owned by the Wemyss family, with centuries-old heritage rooted in Fife, Darnley's Gin was the ideal partner, working with local experts and using only natural ingredients to craft their products.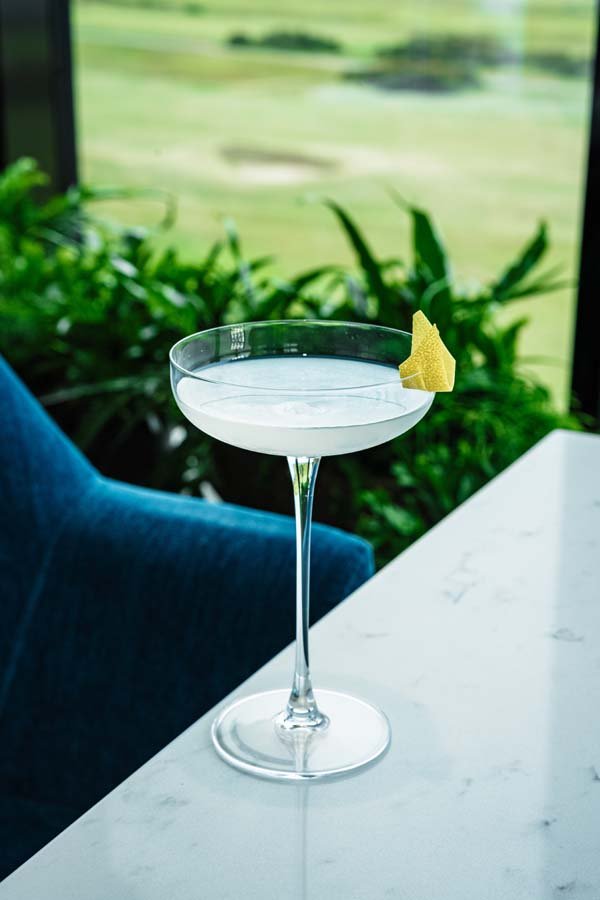 Available exclusively across Old Course Hotel's bars and restaurants, Fearann, Mar incorporates locally sourced sea buckthorn, milk thistle and sugar kelp for a coastal finish, along with juniper, coriander seeds, angelica and marigold petals. The gin is packaged in sustainable pouches that can be reused and recycled. The pouches weigh less and also take up less space than conventional glass bottles, allowing more to be transported at once, reducing the carbon footprint.
"We're thrilled to launch this exclusive gin, a product that champions our beautiful Scottish coast. Collaborating with a local distillery was hugely important to us and with Darnley's expertise, Fife heritage and use of only natural ingredients they really are a perfect fit and we're excited for this partnership to grow. We're looking forward to guests enjoying a Fearann, Mar G&T or one of the specially designed cocktails at Old Course Hotel this summer." – Phyllis Wilkie, General Manager, Old Course Hotel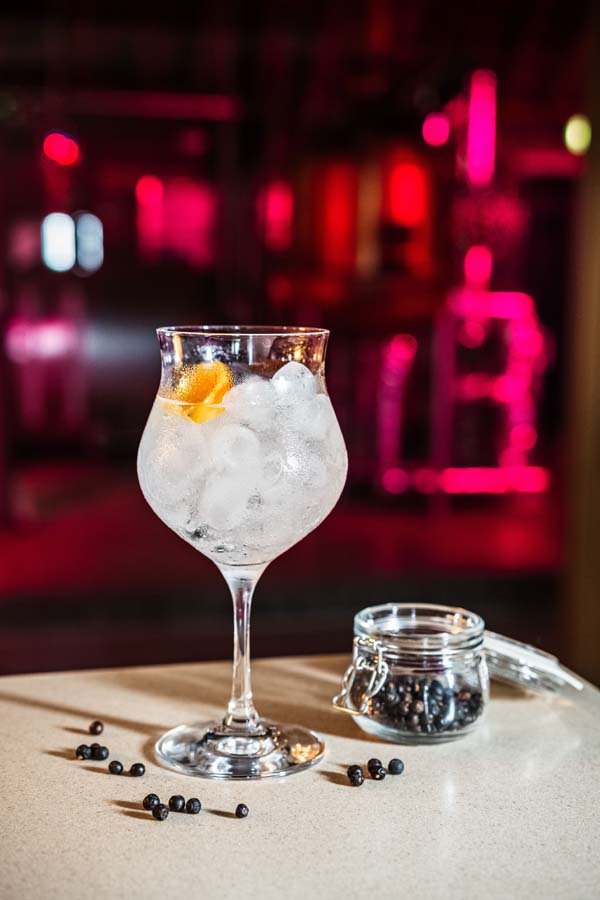 The launch of Fearann, Mar is timed to the 150th anniversary of Kohler Co. the owners of Old Course Hotel, Golf Resort & Spa. With Kohler's legacy of innovation, luxury hospitality experiences and valued partnerships, the creation of this unique spirit marks a celebration of this continued ethos.
How & where it's made
In the village of Kingsbarns, on the grounds of Wemyss Castle, Darnley's transformed a derelict farm cottage into their gin distillery. Growing as many botanicals in the surrounding gardens as the Scottish weather allows, foraging what can't be grown and sourcing ingredients that need warmer climates from trusted sources around the world, Darnley's only uses natural ingredients.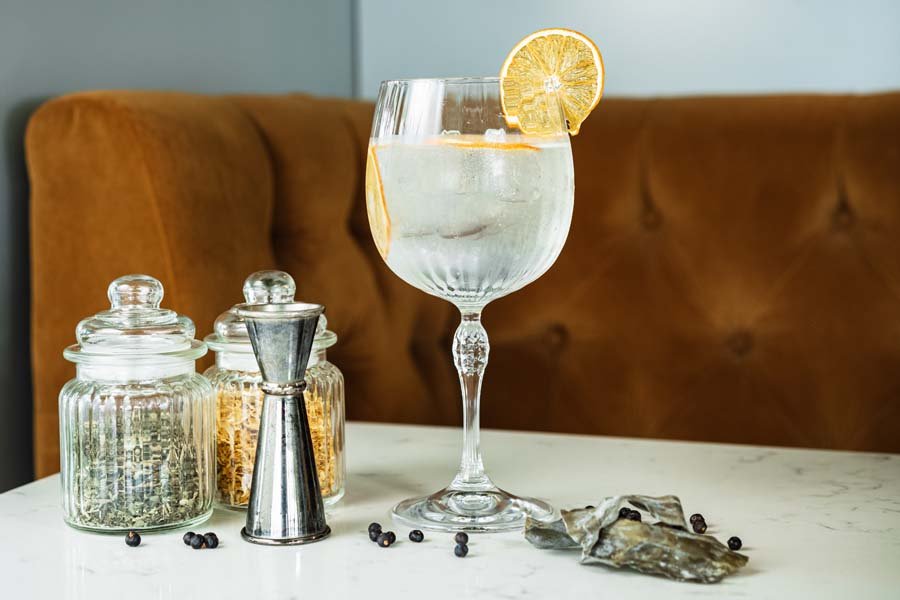 Using a 350litre copper pot still, the gin created by Darnley's begins with the highest quality British grown grain spirit, made in the London Dry Style with no additional flavours or sugars added after distillation. The carefully selected botanicals are steeped in the base spirit, allowing the essential oils and flavours to be released before distillation and the freshest Scottish water is used to reduce the gin to its bottling strength.
"As a brand we are passionate about the land around us and we are always inspired by our landscape, so when the Old Course Hotel wanted to create a gin with the same inspiration, we jumped at the chance. Fearann Mar captures our location on the Fife coast perfectly – we've used a mixture of local botanicals and some sourced from our trusted farmers, to make this incredibly unique gin." – Aaron Milligan, Gin Distiller, Darnley's Gin
Tasting Notes
Nose – Piney with refreshing sea salty breeze notes.
Taste – Fresh pineapple and mango notes with a light herbal tea note.
Finish – Tropical fruit with a light salty finish.
Old Course Hotel's expert mixologists have designed two signature cocktails using Fearann, Mar and for the perfect serve, mix with a premium tonic and an orange wedge garnish.