Immersing in nature at Wildflower Farms, Hudson Valley NY
Wildflower Farms, Auberge Resorts Collection (opened October 2022) a less than two-hour drive from New York City to the Hudson Valley, is the ideal family getaway, where the wild comfort of nature reigns among meadows and wild woodlands.
Start your little one's day in the movement studio. Musical instruments, movement props and sensory activities make this a stimulating and fun activity for the family.
Join the daily animal feeding on the farm and bring your own eggs to breakfast.
A hands-on lesson with the Focaccia 'Flourist' to make signature sourdough focaccia adorned with edible flowers to take home.
Grab a blanket for stargazing led by resort expert under the Shawangunk Ridge followed by s'mores by the firepit.
Suit up and head out to the Wildflower Farms beehives for a firsthand experience taking apart the hive, finding Queen Bee and learning about the development of hives throughout the seasons.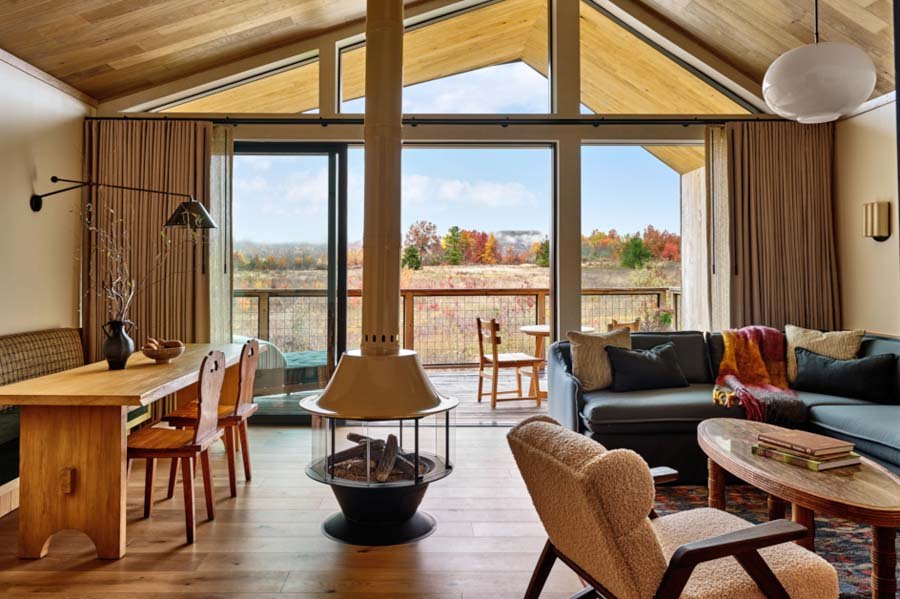 Camp Auberge in the mountains, New Mexico
Framed by the Santa Fe National Forest and the distant backdrop of the Sangre de Cristo Mountains, Bishop's Lodge, Auberge Resorts Collection is a legendary landmark with contemporary appeal.
Coyote Kids Camp offers age-appropriate skill building activities that explore the natural surroundings, history, and culture of Santa Fe. Days follow a flow learning model, beginning with a game to awaken children's enthusiasm, followed by skill-building activities to teach wilderness know-how and engage children more deeply in nature. Each day's themes are complemented through story, nature journaling and an art project to tap into children's imagination and creativity.
Other family activities include:
Learn the art of western tooling with a local leather maker. The creative expression and sheer fun of hammering stamp patterns into leather make this an unforgettable high-desert experience.
With adventure lunches packed, head offsite to visit Bandelier National Monument. This National Park is home to the Pajarito Plateau, where dynamic geological forces weave the story of migration and settlement of ancestral Pueblo Peoples. Hike and explore the low stone walls and petroglyphs, and follow the ancient pathways.
Commemorate the trip with a vintage family pinhole photo – a valued keepsake for years to come. Head outside to Lamy's Drive-In for a movie under the stars.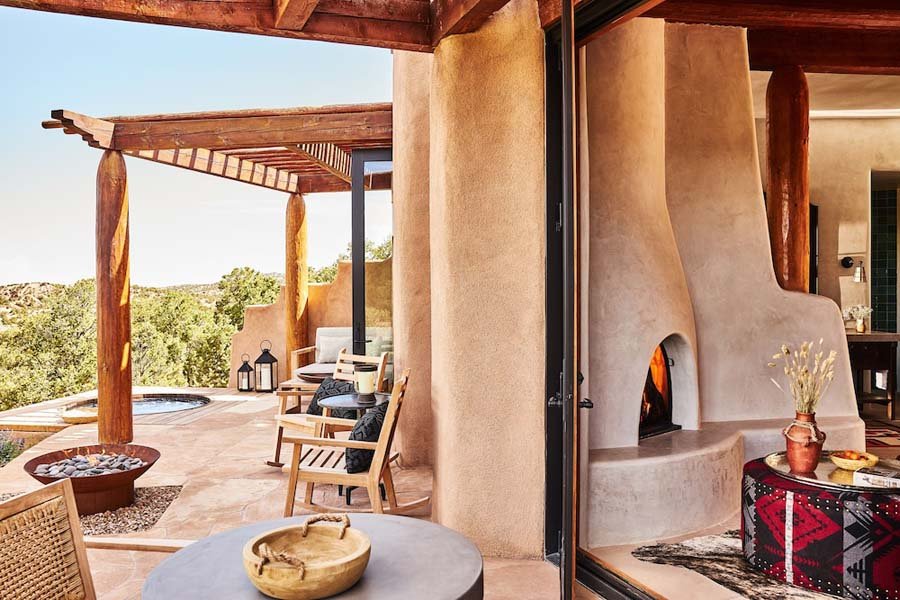 Summer in California wine country
Bold, heartfelt adventures in Napa Valley happen at Stanly Ranch, Auberge Resorts Collection, (opened April 2022). Families can revel in seven days of fun on the ranch, visiting family-friendly wineries, painting on Infinity Hill with 360-degree views of Napa Valley, and horseback riding the surrounding rolling hills.
Drop the kids off at Vintage Photography for an interactive class. Kids learn about landscape photography as they explore Stanly with Polaroid cameras and take the snapshots home.
Treat the kids to a visit to Sonoma's TrainTown. Ride the famed quarter-scale railroad through tunnels and over bridges, making sure to stop at the miniature town and petting zoo.
Enjoy vineyard views from your private patio and space for the kids to play, all while discovering hidden gem wines during a curated wine tasting brought to you.
Enjoy a private falconry lesson at Stanly with a stunning sunset as a backdrop. Families can hold the resident falcon, hawk and owl, while the falconer Rebecca teaches all about birds of prey.
A soul-stirring escape in Costa Rica's tropical jungle paradise
The remote well-being escape, Hacienda AltaGracia, Auberge Resorts Collection, immersed in the untamed tropical forests of Costa Rica, customises a family-oriented retreat this summer: a six-night stay with kids ages 8 and up.
For our young and curious minds, the Adventurers' Club allows children to discover Costa Rican traditions and explore the lands through curated daily activities.
Explore the Venegas Family farm to collect ingredients for lunch. After a hike, the Venegas Family will prepare a traditional Costa Rican meal on the wood-burning stove.
Set off with your guide on a nocturnal wildlife exploration and headlamp along trodden paths to discover the night time fauna. Visit the Ranario, or frog sanctuary, for the opportunity to lay eyes on a variety of local amphibians.
La joie de vivre retreat in France
The idyllic French countryside retreat, Domaine des Etangs, Auberge Resorts Collection, welcomes guests to experience the beauty of nature, art and a slower pace during its four-day itinerary in the charming Charente region. The 13th century château and generous two-to-five bedroom traditional farmhouse cottages dotted around the 2500 acres, immerse families in history and an unrivaled collection of art all at once.
Children revel in the freedom of the wide-open spaces, spending hours in the dedicated outdoor play area and in the pool before turning to more low-key activities like exploring the trunks packed full of costumes and games in the treasure-filled Attic playspace. Families can take a rowboat out on the pond, go horseback riding through the forest, take a picnic into the meadow, or retreat to the wellness centre and indoor pool. To learn more about Camp Auberge, visit https://www.aubergeresorts.com/one-of-a-kind-experiences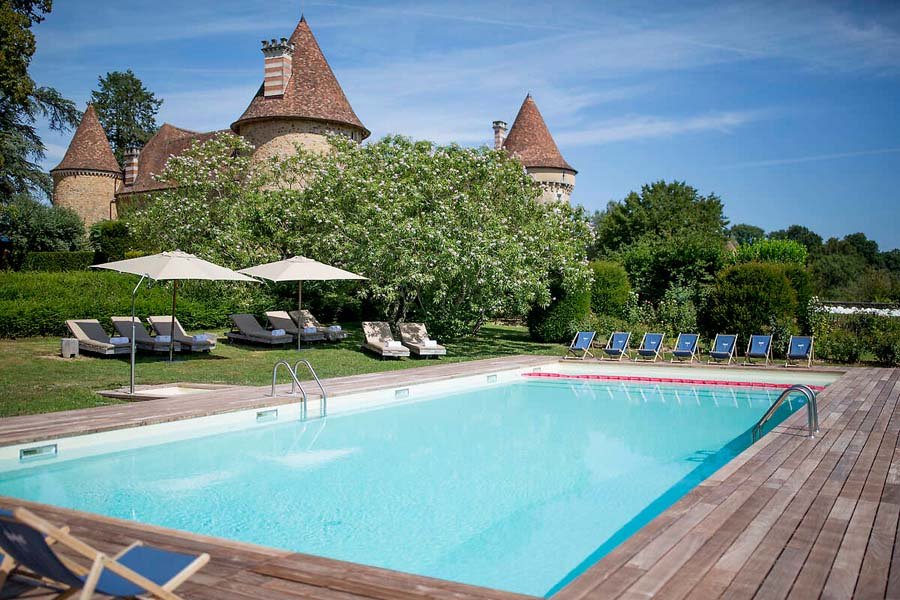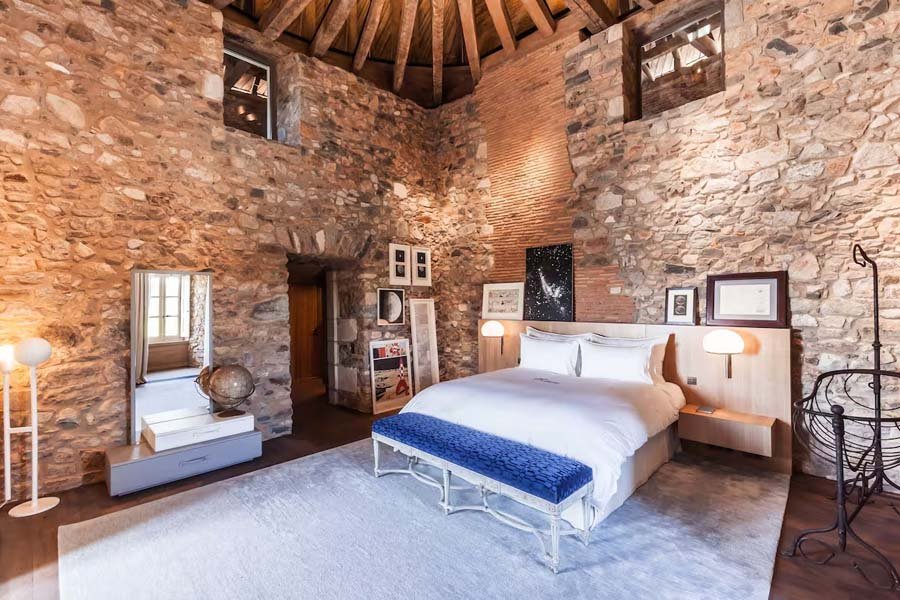 About Auberge Resorts Collection
Auberge Resorts Collection is a portfolio of extraordinary hotels, resorts, residences and private clubs. While each property is unique, all share a crafted approach to luxury and bring the soul of the locale to life through captivating design, exceptional cuisine, innovative spas, and gracious yet unobtrusive service. With 26 one-of-a-kind hotels and resorts, Auberge invites guests to create unforgettable stories in some of the world's most desirable destinations.
aubergeresorts.com