Situated in the elegant Brera district, the artistic heart of Milan, in an Art Nouveau palazzo from 1913 where Via dei Giardini meets Via Fatebenefratelli, Casa Baglioni is positioned as the emblem of fine Italian hospitality for a guest experience in true Milanese style. Its spaces draw inspiration from the art and design of 1960s Milan, a milieu marked by a historic coming-together of artists, designers, architects and avant-garde movements intent on a cross-pollination among disciplines.
A member of the prestigious network The Leading Hotels of the World, Casa Baglioni offers 30 colourful, luminous rooms and suites, all designed by Milanese architects Spagnulo & Partners.
Casa Baglioni offers 7 types of accommodation:
Superior Room (303, 403, 404)
Perfect for a pleasurable weekend or work trip
Inspired by the art and design of '60s Milan, Superior rooms are perfect for a weekend getaway or business trip in the artistic heart of Brera.
28 sqm. On the 3rd and 4th floors. For up to 2 guests.
Deluxe / Deluxe with Balcony (102, 104, 106, 202, 206, 302, 305, 306, 402, 405, 406)
For lovers of Italian style
Luminous and colourful, the generous-sized Deluxe rooms are adorned with pieces of fine Italian craftsmanship from artist Gala Rotelli's "Cromie domestiche" collection inspired by the art and design of '60s Milan.
34 sqm. On various floors. For up to 2 guests.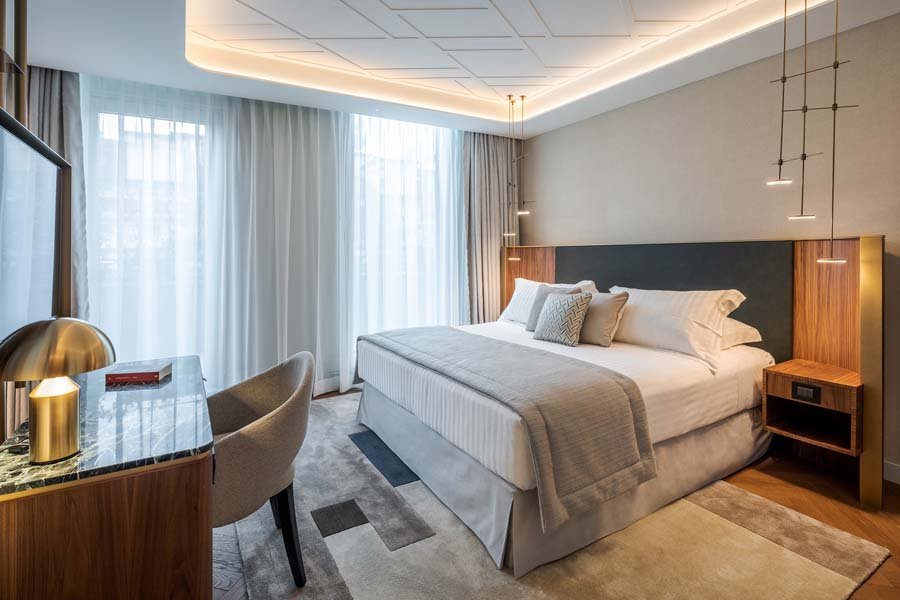 Junior Suite (103, 105, 203, 205)
Featuring hand-decorated design pieces
The Junior Suites enjoy lovely views over Milan's art quarter, Brera.
40 sqm. On various floors. For up to 3 guests.
Deluxe Suite (101, 201, 301, 401, 601, 602)
Exquisitely designed for superlative comfort
The Deluxe Suites are a paean to Italian artisanal excellence and Gio Ponti's Milan. Spacious and exquisitely designed for supreme comfort, they offer an elegant living area and bedroom, each adorned by objects from the "Cromie domestiche" collection by artist Gala Rotelli.
50 sqm. On various floors. For up to 3 guests.
Terrace Suite (501, 502)
For an exclusive, luminous stay
Featuring a resplendent living area lit by large windows and with a separate bedroom, Terrace Suites promise glorious comfort for an exclusive stay in Brera, the city's artistic heart.
50 sqm. On the 5th floor. For up to 3 guests.
Leonardo Suite (603)
For breath-taking views of the Milan skyline
A sublime marriage of elegance and amenity, the Leonardo Suite offers a welcoming living area separate from the sumptuous bedroom and the marble bathroom with tub.
60 sqm. On the 6th floor with views of the Milan skyline. For up to 4 guests.
Milano Suite (503)
For a luxurious break in the artistic heart of Milan
Ever fresh and inventive, the Milano Suite features a lavishly appointed living area, a bedroom with all the finest comforts and an elegant bathroom with tub.
67 sqm. On the 5th floor with views of the Milan skyline. For up to 4 guests.
2-Bedroom Family Suite (102-101, 202-201, 302-301, 402-401)
For the perfect family break
With 83 sqm of comfortable, elegant space, these generous 2-bedroom suites can sleep up to 4 and are ideal for a well-earned relaxing break with the family.
83 sqm. On various floors. For up to 4 guests.
Brera Presidential Suite (Terrace Suite 502 + Milano Suite 503)
With a private terrace and floor-to-ceiling windows
Brilliantly designed by architects Spagnulo & Partners, this superb 113-sqm suite with a magnificent private terrace offers floor-to-ceiling windows, a delightful living area and a spacious en-suite bedroom with an elegant bathroom floor.
113 sqm + a 26-sqm external terrace. On the 5th floor. For up to 5 guests.
Montenapoleone Signature Suite (Leonardo Suite 603 + Deluxe Suite 602)
Luminous spaces and your own private terrace
This hymn to Italian artisanal excellence is an exquisitely designed 108-sqm suite, a dreamy blend of luxury and comfort. The living area offers palatial, luminous spaces to savour in relaxing style. 108 sqm. On the 6th floor. For up to 5 guests.
Casa Baglioni partners include several supreme exponents of Italian-made savoir-faire and all the tradition and innovation they embrace. One such, Borsalino, is the country's oldest specialist maker of fine luxury hats, a pioneering Made in Italy brand. Casa Baglioni guests can enjoy an exclusive Made to Measure experience in the comfort of their suite to design their own personalised hat and hand-select the exquisite materials to make it.
This is a world steeped in fashion, naturally, but also and above all in art, design and the local Italian artisanal tradition. Guests can savour an array of authentic cultural experiences to discover the hidden wonders in the Brera district and beyond. They can explore Milan's Renaissance treasures in the spectacular churches of Santa Maria del Carmine, San Simpliciano and Santa Maria Incoronata or take a tour of Palazzo Brera, the Academy of Fine Arts, the Astronomical Observatory and the Botanic Gardens. Not to mention Braidense National Library, Villa Necchi and the prestigious craft shops in the vanguard of the ceramic and porcelain arts. Architecture aficionados can admire the creativity of celebrated architect Gio Ponti on a journey through the places where he lived, worked and left his mark on Italian design history.
There is also a tour of the signature flavours of Brera, with a special food tasting and a visit to Milan's liveliest historic open-air markets.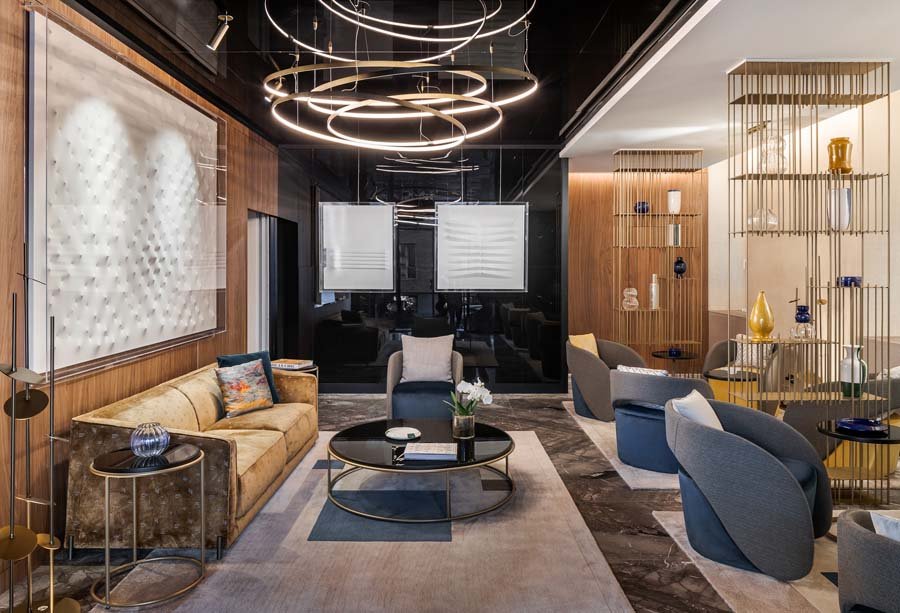 The rooms, suites and spaces at Casa Baglioni are embellished with major artworks by Italian and international artists from Enrico Castellani and Agostino Bonalumi to Carla Accardi, Christo and Hans Hartung. The pieces from designer Gala Rotelli's "Cromie domestiche" collection are a particular feature – a symphony of metalwork, colourful glass and hand-decorated craft ceramics in simple, archetypal forms with vivid primary and secondary colours.
In addition, the lighting is by Panzeri, the wallpaper is by Rubelli, the fabrics are by Dedar, and Zucchetti has created the taps and fittings.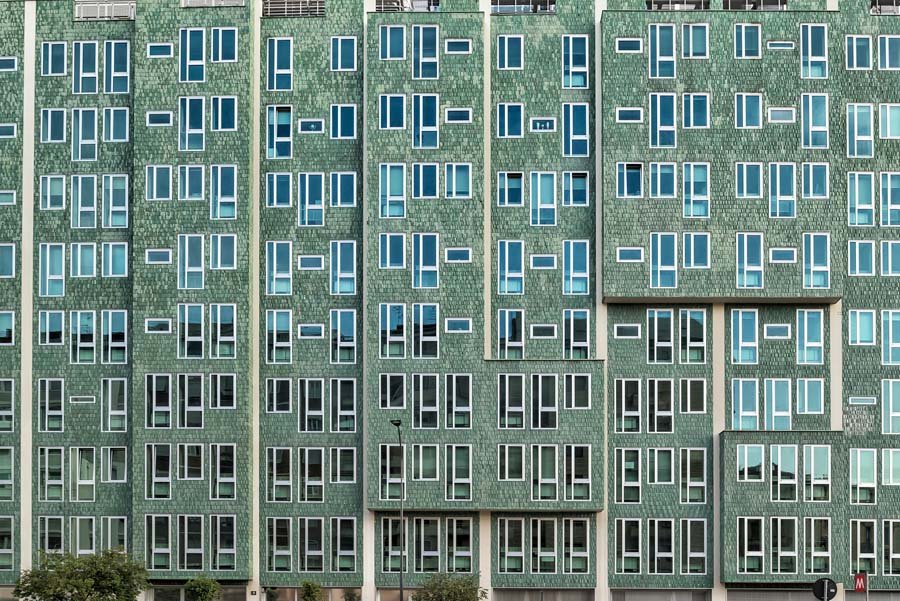 The Casa Baglioni cuisine is by stellar Chef Claudio Sadler. After achieving a sought-after Michelin star at his Gusto by Sadler restaurant at the Baglioni Resort Sardinia in 2021, he has chosen this latest gem in the Baglioni Collection to host his new gourmet restaurant. Seating 36, its intimate, sophisticated ambience presents a judicious mix of local tradition and contemporary culinary creativity.
The F&B offering also includes an elegant wine cellar for tastings with a wide selection of 850 prestigious Italian and international labels to delight even the most demanding of palates.
Casa Baglioni guests can also enjoy a fully equipped Technogym fitness centre and, in the summer months, a rooftop bar to admire the view of the cathedral and its Madonnina over a typically Milanese aperitivo.
Via Dei Giardini, 21, Milan, Italy
Tel: +39 (0)2 366 61960
reservations.casabaglioni@baglionihotels.com