The official launch of Buddha-Bar Beach Porto Montenegro this July 2022 for the summer season, which runs until 15th October.
A host of amenities and exciting events
Located in the UNESCO-protected Bay of Kotor, with panoramic views of the Adriatic Sea, Buddha-Bar Beach brings a unique lifestyle and dining concept to Porto Montenegro. Featuring a 64-metre infinity pool and a shisha-lounge situated in the marina's yacht club, and a restaurant and bar serving an extensive all-day menu offering fresh seafood and regional produce fused with Asian-inspired cuisine.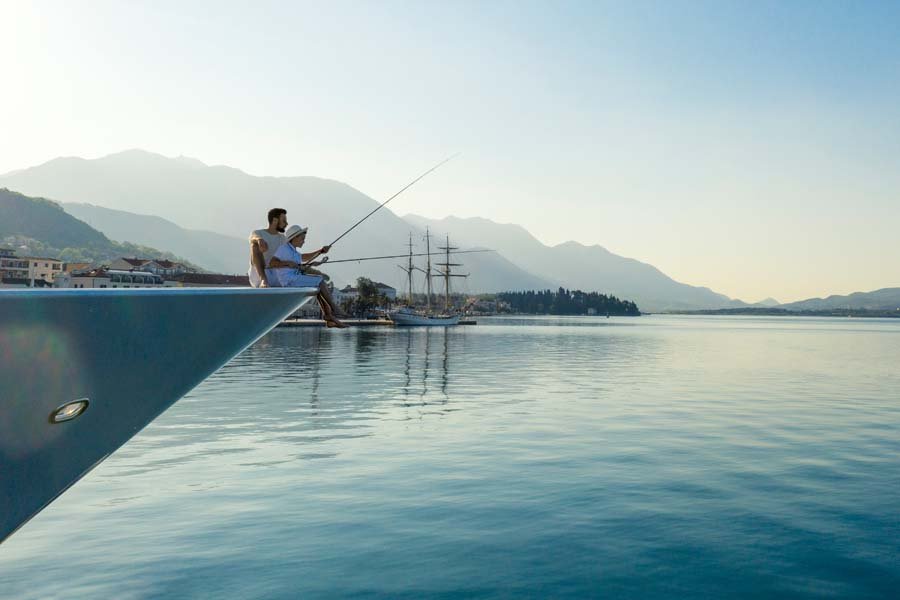 Buddha-Bar Beach is open throughout the day with live music and DJs to entertain guests, transforming into a nightclub in the evening. Visitors and residents can enjoy a long weekend of events at Buddha-Bar Beach every Thursday, Friday, Saturday and Sunday throughout the summer season, plus the bar makes the perfect rest and recuperation spot during the day, or celebration spot during the event, while larger events are taking place within the marina village.
11th-14thAugust 2022 will see the arrival of the hotly anticipated Polo In The Port, with Buddha-Bar Beach acting as the perfect post-polo drink spot.
26th-28thAugust is Gastro Weekend, and Buddha-Bar Beach guests will be able to continue the festivities during the evenings.
The Med's best-connected hotspot
Guests can opt for an aperitif or sundowner whilst on a journey of the Adriatic, with the marina just a day's sail away from some of the Mediterranean's most picturesque cruising grounds, from the Croatian archipelago down to Greece. It's also the ideal summer hot spot for locals, residents and crew.
Within a 3-hour flight of most European capitals, Porto Montenegro is the world's first Platinum Rated Superyacht marina and is served by three international airports. The luxury destination includes a world-class, full-service 460-berth marina, a five-star Regent Hotel and an award-winning yacht club, an international boarding school, industry-leading rental services and an idyllic selection of dining, shopping and social experiences.
In recent years, Porto Montenegro has transformed from a summer-time destination to a year-round business and entertainment hub, as many residents make it their permanent base. The arrival of international brands such as Buddha-Bar Beach adds an extra dimension to its appeal and the overall popularity of Porto Montenegro as a thriving new hotspot for discerning international travellers.