BACKGROUND
The Asia Cup Polo International Day will be celebrating its 20th event on Saturday 21st August 2021 at the Royal Berkshire Polo Club.
The event enjoys Royal Patronage from the Jaipur Royal family who have played in the International matches in England and India.

The Asia Cup Polo International Day is able to offer partners the opportunity to associate their brand with the unique image of the game and to access the very affluent people who play and watch polo.
This is not just one of the world's richest communities, it is also one of the most influential, made up of leaders and opinion formers from the very top of society. They are high earners and big spenders.

We will for the first time have two International matches with teams from India, Singapore and England all providing exciting polo.
There are a number of opportunities to participate in the event which offers an ideal target audience for companies to participate.
We expect our usual lifestyle crowd to attend the day within the ROYAL ENCLOSURE, PICNIC PASSES and POLO LAWN areas.

CHARITY PARTNERS
For this year's event, we and the Red Ribbon Foundation are delighted to be able to support Beefy's Charity Foundation.
Lord Ian Botham was already a legend in cricket before really enshrining himself in folklore with his amazing charity walks around the world.
The Beefy Foundation helps to fund specific projects relating to chronic illnesses and other challenges that young people face.
2021 is the 40th anniversary of the 1981 Ashes series and in honour of Bob Willis, Lord Botham's great friend, team mate and the unsung hero of the 1981 Ashes Series, Beefy's Charity Foundation will be supporting Prostate Cancer UK alongside other Charities.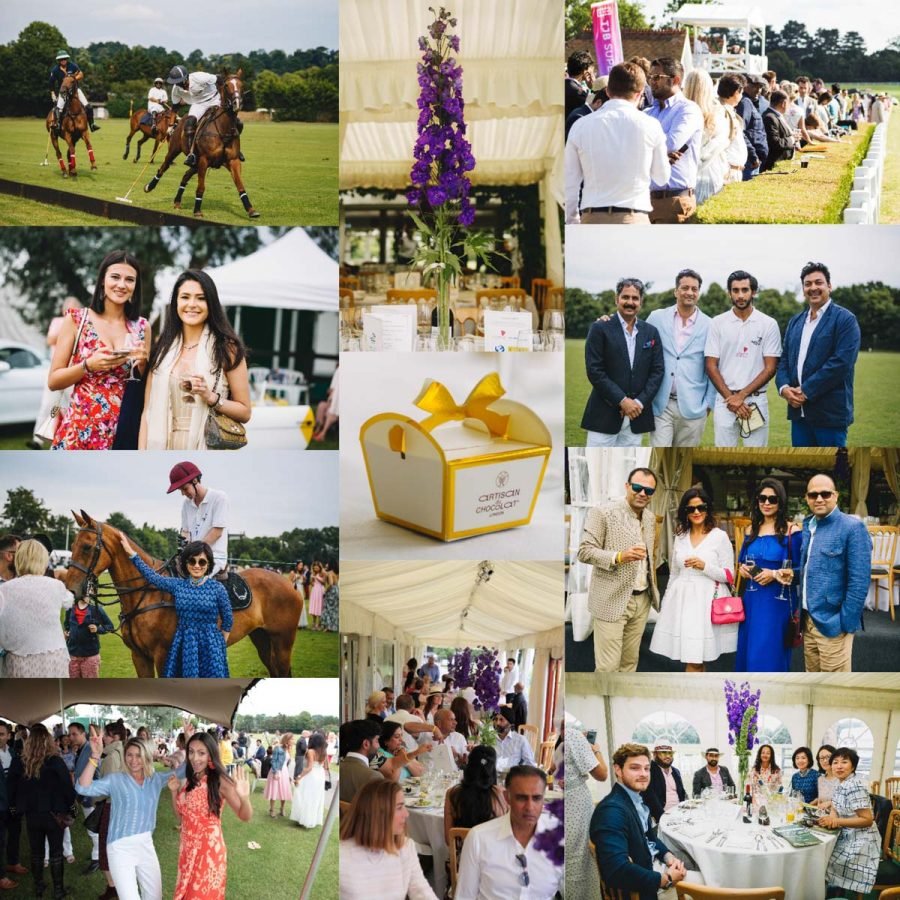 PROGRAMME
POLO & ENTERTAINMENT
12.00 Welcome reception
13.00 Lunch
15.00 Charity auction
16.00 Ajit Singh Media memorial match
17.00 Asia Cup Polo International match
18.00 Prize ceremony
18.30 After-party with live band and DJ
21.30 Last orders
22.00 Carriages
HOSPITALITY – VIP Club
Your package in the VIP Club includes:
Reserved seating in luxury marquee
Secure reserved parking places
Champagne drinks reception & canapes on arrival
Silver service three-course meal with wines
After-party with DJ, Live Music & Entertainment
Complimentary bar until 6pm
Excellent view of the polo and access to VIP stands
Complimentary programmes
Table for 10 (ten) people £2950 + vat
Individual tickets £300 + vat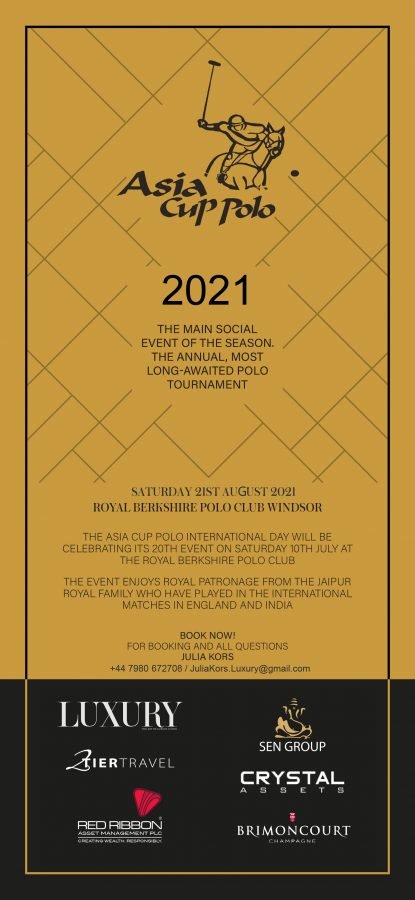 For more details please contact:
Neil Sen
E: neil@asiacuppolo.com
M: 07969 954919