The Poltrona Frau Custom Interiors division and Winch Design have created the Collezione La Selle, inaugurating a new collaboration between two pioneers in their field – one, a leader in superyacht design and the other, a leader in fine furniture manufacture.
The first pieces in the collection are the impeccably crafted lounge chair and dining chair. Realised in saddle hide leather on a slatted walnut frame, with cushions in upholstery leather, these designs can be customised in different colours and woods, to create a truly bespoke feel.
This is a personal interpretation of multiple references in English heritage, from classic Windsor chairs to traditional saddlery. The details, finely worked by the artisans at Poltrona Frau, are rooted in the skills of saddle making, but beautifully executed in a masterful way, designed to work seamlessly in today's interiors.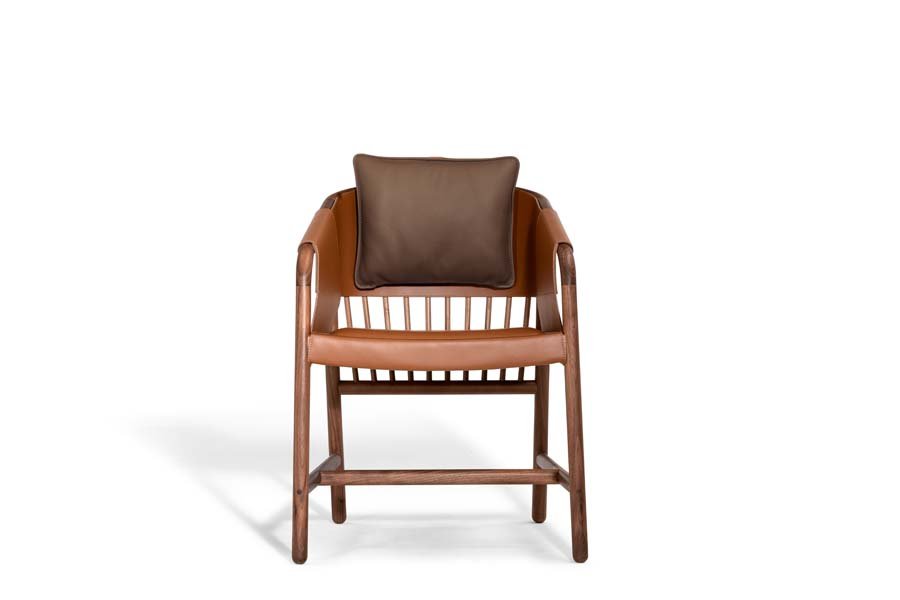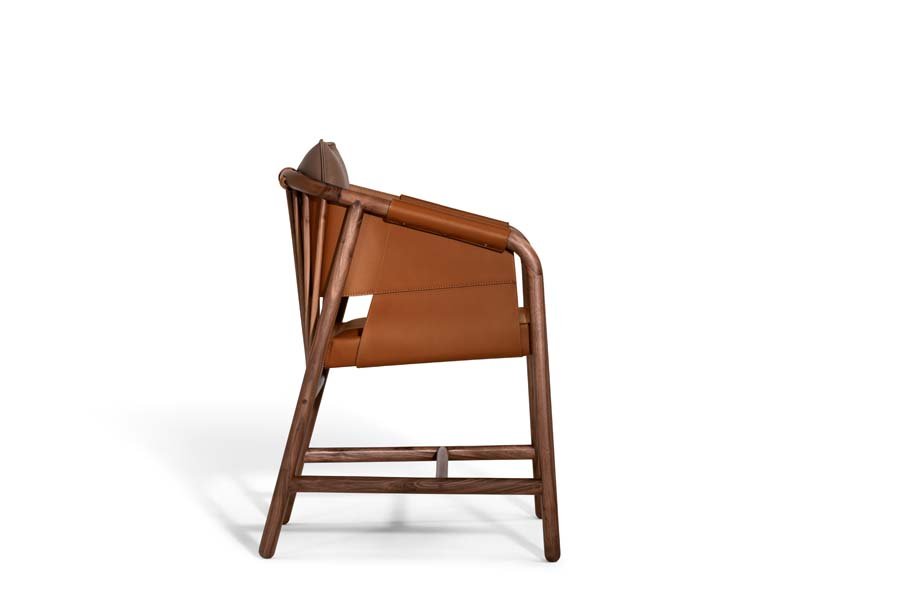 Michael Noah, Senior Furniture and Product Design Lead at Winch, spent time with a traditional saddle maker and incorporated many notable equestrian references, celebrating the enduring fascination with equestrian design in all genres over the years. The integrated seat pad takes reference from a saddle construction, whilst the strap detailing, contrast stitching, stud details and 'saddle bag' pocket, further enhance the equestrian aesthetic.
Attention has been paid to every element of the design and construction, down to the dowels on the frame which are reminiscent of those found on stable doors. There is also a notable focus on the back of the chair, arguably the most important view for a dining chair.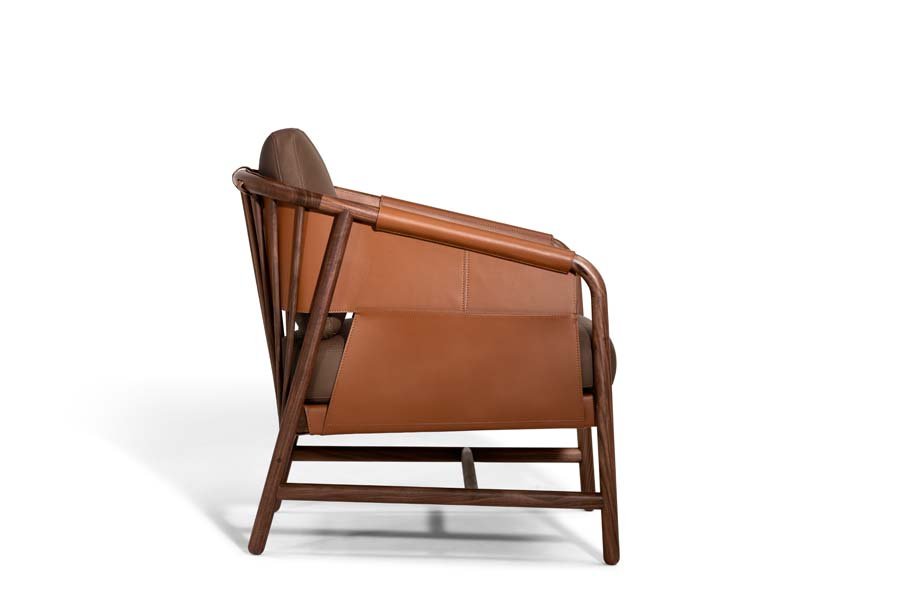 "The design is timeless. The shapes are characterised by the softest leather, moulded and sewn to give a tailored look and allowing them to acquire character through use and ageing. The seats reflect the innovative study and careful consideration of ergonomics, comfort and the longevity of products that characterises our studio." said Michael Noah, Senior Furniture and Product Design Lead at Winch Design.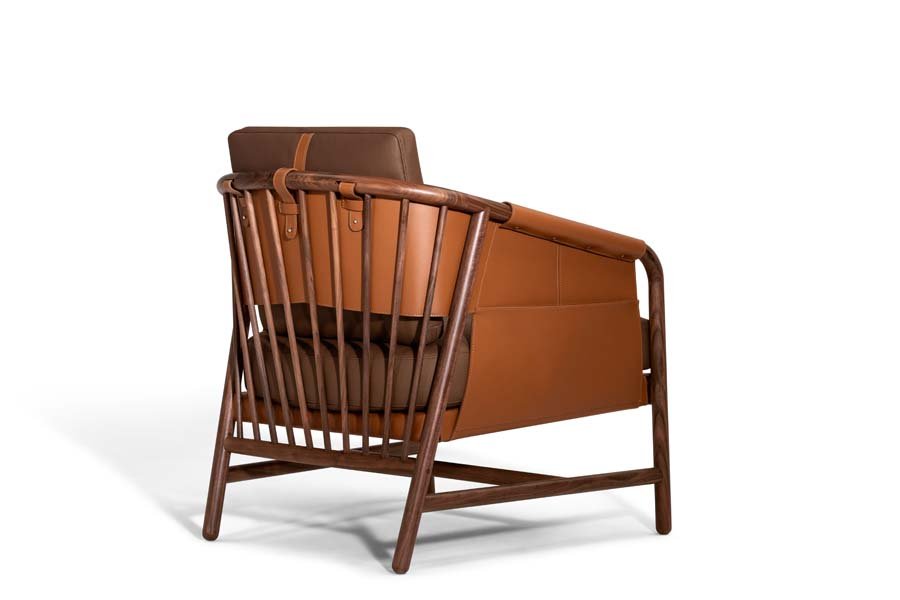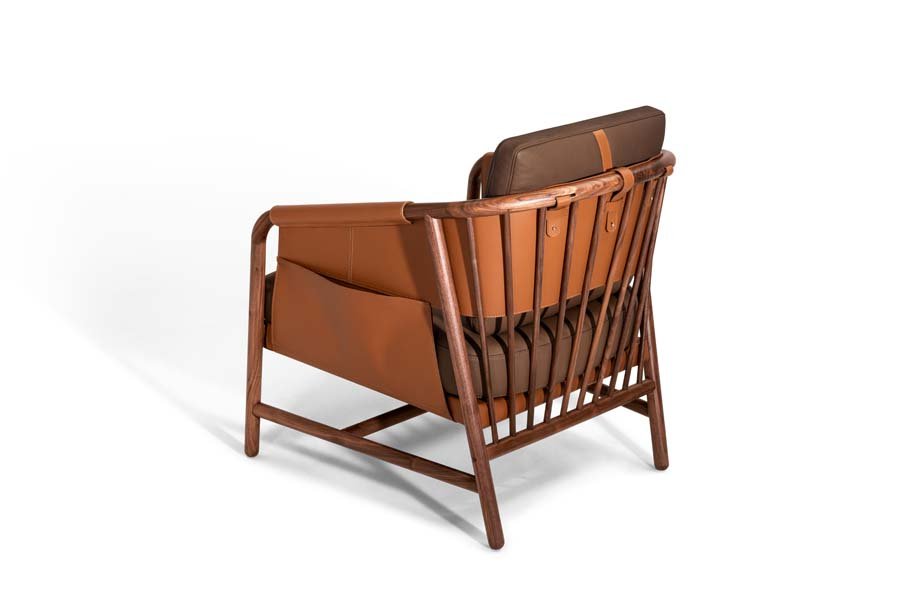 Founded in 1986 by award-winning designer Andrew Winch, Winch Design is a power-house of bespoke design at the highest possible level, creating projects across land, air and sea. Countless interiors of custom-built private jets, exterior and interiors of 70 metre plus superyachts, and iconic architecture projects, attest to the Studio's ability to fuse functionality and comfort with the most diverse stylistic interpretations, from timeless classics to futuristic designs. Combining this with the universal elegance of Poltrona Frau and its extraordinary craftsmanship and ability to experiment with new forms and construction solutions has resulted in a collection that embodies both British heritage and international design at the highest level.

Poltrona Frau
Poltrona Frau has been a leader in the world of Made in Italy furnishings since 1912. It values artistic aptitude and meticulous craftmanship, using only the highest-quality raw materials, like Pelle Frau® leather which makes it the ideal go-to for high-end furniture for the home and office. The search for style has led Poltrona Frau to create classic pieces that express a unique and intimate elegance, from Chester and Vanity Fair, designed by the founder Renzo Frau, to Dezza by Gio Ponti and Titanio, a project by Pierluigi Cerri that won the brand its first Compasso d'Oro Award. Today collections include iconic pieces from Jean-Marie Massaud, Ludovica + Roberto Palomba, Roberto Lazzeroni, GamFratesi and Neri&Hu. Poltrona Frau fosters an exquisite blend of tradition and innovation in its two other business units, Custom Interiors and Interiors in Motion.
Custom Interiors develops seating and interiors solutions for auditoriums, theatres, airports, public spaces, office and store showrooms and hotels, working closely with many of the most influential architects and designers globally. It has partnered with the likes of Renzo Piano, Foster + Partners, Frank O.Gehry, Jean Nouvel, Zaha Hadid Studio and David Chipperfield to support many of their most important international projects.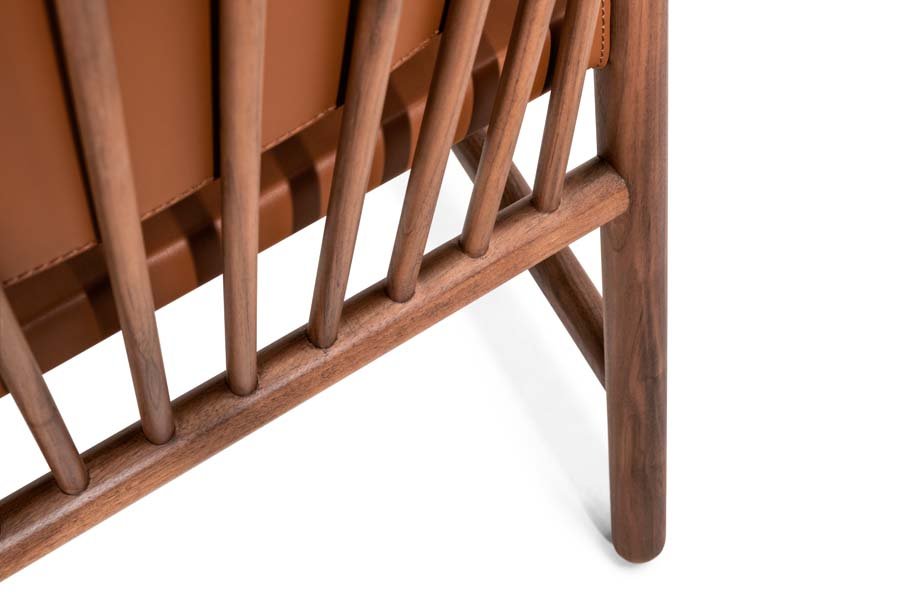 Interiors in Motion specializes in developing exclusive interiors for luxury cars, yachts, rail and aviation and has collaborated with many of the worlds most respected luxury brands, including Ferrari, Porsche, Ducati, McLaren, Ferretti Yachts, Pershing, Riva and Singapore Airlines to name just a few.
The heart of all operations is in Tolentino, in the heart of the Marche region in Italy where the brands expertise that has passed from generation to generation and has proudly earned numerous certifications for environmental sustainability and recognition of policies that protect the health and safety of employees.
Winch Design
Winch Design is an international multi-disciplinary studio, specializing in the bespoke design of superyachts, architecture, private jets and interiors. The studio was founded in 1986 by Andrew Winch and his wife, Jane, and now comprises of over 150 talented individuals who have designed and delivered some of the most iconic designs of the 21st century. Situated in an old fire station on the banks of the river Thames, Winch Design prides itself on having brought to life the dreams of its clients for the last 36 years; creating bespoke homes on land, in the air and at sea, now and into the future.