Monday 20th September – 30th September 2021
To celebrate this year's RHS Chelsea Flower Show, private members club, George, is honoured to be collaborating with fashion designer, Erdem Moralioglu MBE on a breath-taking floral display enlivening Mount Street, Mayfair.
On Monday 20th September, George will come alive in the form of a decadent floral arrangement. Taking inspiration from the brand's floral heritage and AW21 collection, the façade has been constructed using a mix of burgundy, white, pink and blush gypsophila and hydrangeas.
"I am thrilled to be working with George Club to celebrate both the closing of London Fashion Week and the start of RHS Chelsea Flower show. It's exciting to be collaborating in Mayfair, finally a chance to work with our wonderful neighbours at George." Erdem Moralioglu MBE

ABOUT GEORGE
Founded in 2001, George is a contemporary Members' restaurant and bar. The ground-floor dining room, designed with the clean lines of the Nantucket style and hung with works by David Hockney, seats 80, with canopied decking outside. The menu emphasises seasonal, wild and organic ingredients, its open kitchen creating classic brasserie dishes, some with an Asian influence. At breakfast and lunch, George provides the perfect location for business meetings while evening visits tend to be of a more relaxed nature. The downstairs bar comes into its own at this point, its nooks and corners creating endless opportunities for socialising on any scale.
ABOUT THE BIRLEY CLUBS 
Since the opening of the legendary Annabel's in 1963, The Birley Clubs have created an oasis of sophistication, unparalleled quality and service in the heart of London. There are now five clubs in the portfolio, each of them distinct from one another and quite unique in the capital, if not the world: the drama and glamour of Annabel's, the continental elegance of Harry's Bar, the old-world tradition of Mark's Club, the contemporary elegance of George. Membership is also exclusive to each club, selected strictly via forwarding and seconding by existing Members. All Clubs, however, share the values of discreet and attentive service, scrupulous sourcing of food and meticulous attention to detail that have ensured that their membership is a privilege.
ABOUT ERDEM
ERDEM is an independent house of bold fashion for women, based in London. Founded in 2005 by designer Erdem Moralioglu MBE, the brand has forged its own path within the industry. Poetic and rigorous, ageless and timeless, powerful and versatile, Erdem's world is an intriguing interplay of strength and beauty. In fifteen years, Erdem had established an exuberant language of femininity that transcends fashion to inspire strength and confidence in the women for whom he designs.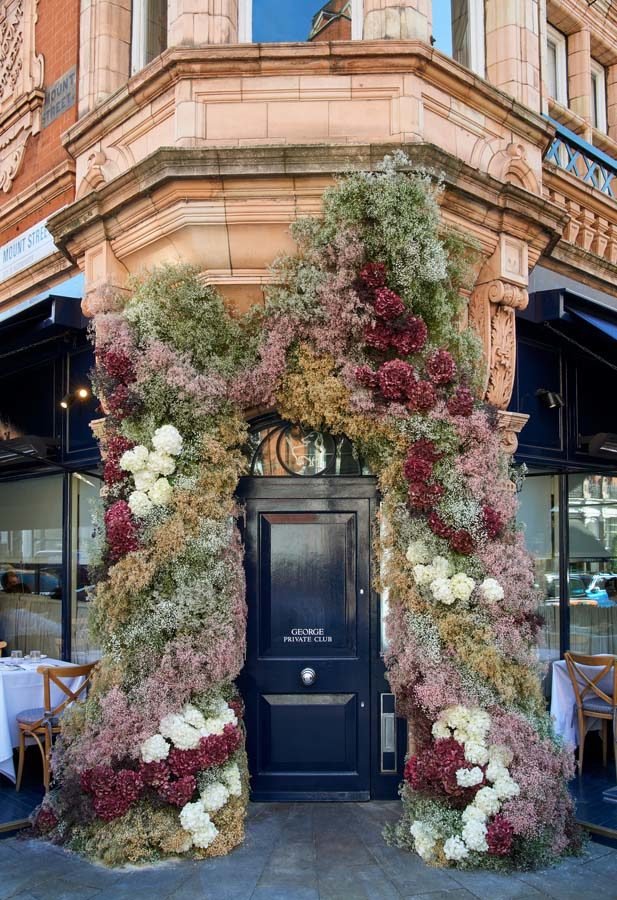 Address: George Club, 87-88 Mount St, London W1K 2SR
For all Membership enquiries please email membership@georgeclub.com
or call +44 (0)20 7629 2350