In the 10-year anniversary of Sara Cavazza Facchini's creative direction, Genny opens a new concept store in Los Angeles
"The United States is our natural horizon. The city of Los Angeles is a context akin to the Genny brand as a glamour identity and a constant desire for internationality," declares Sara Cavazza Facchini, who continues, "I felt the desire for a constant presence in California, a true Embassy of the Maison, capable of representing overseas the key concepts that give life to the world of Genny in order to bring me closer to the brand's many fans on the West Coast". In this sense, what will see the light in Brighton Way, Beverly Hills, is a flagship store of about 250 square meters, with an important window of more than 25 mts, in which the Genny world sketched by Sara Cavazza Facchini in her ten years at the helm of the Maison is represented.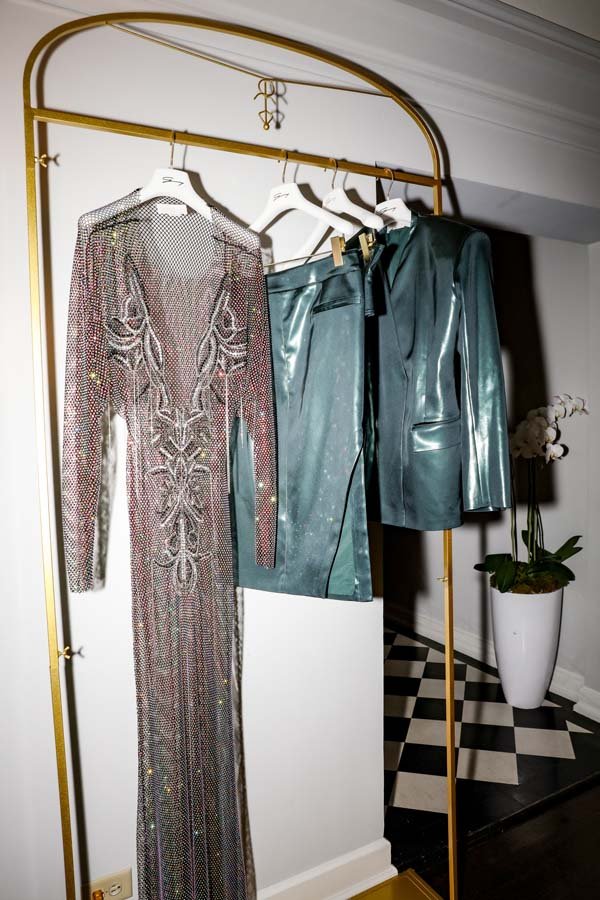 "It is a promise kept. The market in the States asked us to be present with a dedicated physical place that could express the full value of Genny. Stepping through that door will mean immersing ourselves in our dimension, and this will bring new value to the Maison, which is growing with perseverance and determination," says Mathias Facchini, CEO of Genny. The store presents a sophisticated space with a romantic and enveloping spirit, designed following Genny's vocation of elegant essentiality. White, the Maison's beloved color, is the leitmotif that characterizes all the boutiques and enhances the sophistication of the clothes that turn out to be the undisputed protagonists. A choice that is not neutral, but of total belonging to the creative line of Sara Cavazza Facchini who has built in the expression of the most chic luminosity the welcoming presence of Genny in Los Angeles. A tune was sought with the geographical spirit that has in scenic luxury, but also in the warmth of a domestic feeling, its attitude.
The Genny boutique in L.A. is a combination of precious materials, such as White Super marble and Blanche Oak wood, richness in details, such as champagne-colored metal intervals, and soft geometries that create a space that chases each other between elements of furniture and architecture, composing itself into a contemporary image. The perimeter niches are characterized by neutral tones and surfaces are enriched by a custom texture with the iconic "blockchain" pattern of Genny knit fabric that becomes a characteristic element of the concept. The orchid, symbol of the Maison, is made three-dimensionally in plaster to create a sculptural effect. Genny's garden has a new Californian extension in which to cultivate and make magnificent ideas blossom.