THE MYSTICAL DESERT PRINCE, HIS CREATIVE COLOURFUL & RICH HERITAGE OF STYLE & OPULENCE
Designer Shaik is a unique phenomenon that encompasses the romance of the desert and the spirit of freedom creating wondrous gifts to be cherished. Desired and admired by all… Аttainable by few. Designer Shaik reveals the secret of his creativity to only the readers of LUXURY Magazine.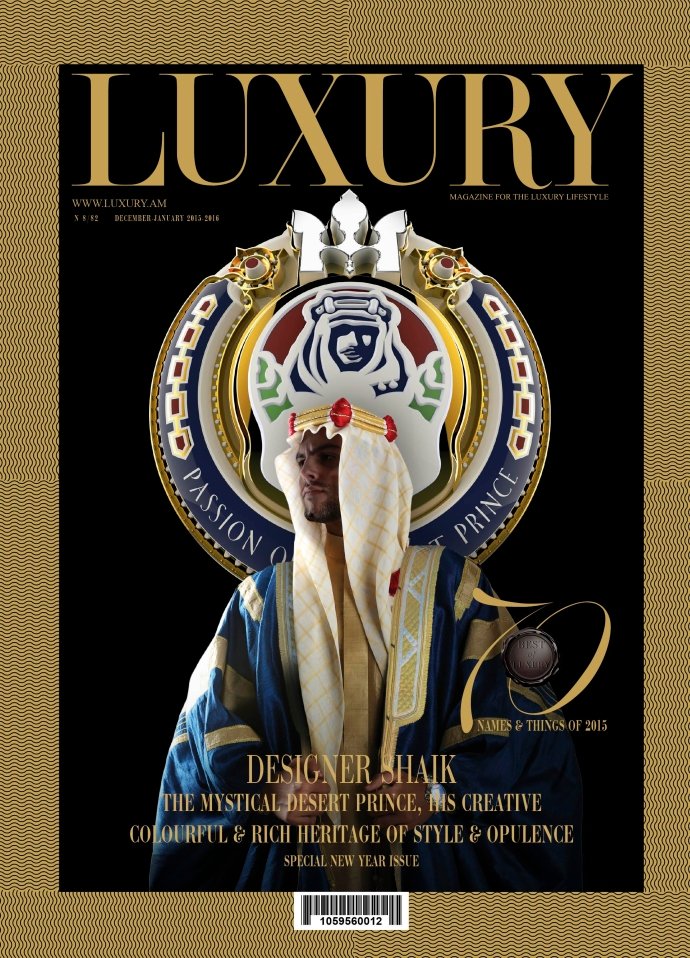 Designer Shaik – уникальное явление, которое заключает в себе романтику пустыни и дух свободы, создавая чудесные подарки, которые обязательно становятся заветными. Их желают и ими восхищаются все… Однако они достижимы лишь для избранных. Designer Shaik открывает секрет своего творчества лишь читателям журнала LUXURY.