A SHOWCASE OF BESPOKE TAILORING, CARS AND THE WONDERS OF CRAFTSMANSHIP
Concours on Savile Row returns for its second year in the heart of Mayfair on Wednesday 24th and Thursday 25th May. The highly anticipated event will once again combine the worlds of tailoring and cars in a unique way, with innovative partnerships highlighting the bespoke craftsmanship of both industries. The main stage will be packed with special talks and appearances, including David Gandy, Freddie Hunt, Nick Hewer, Jeremy Hackett, Jacky Ickx and Drew Pritchard, among others.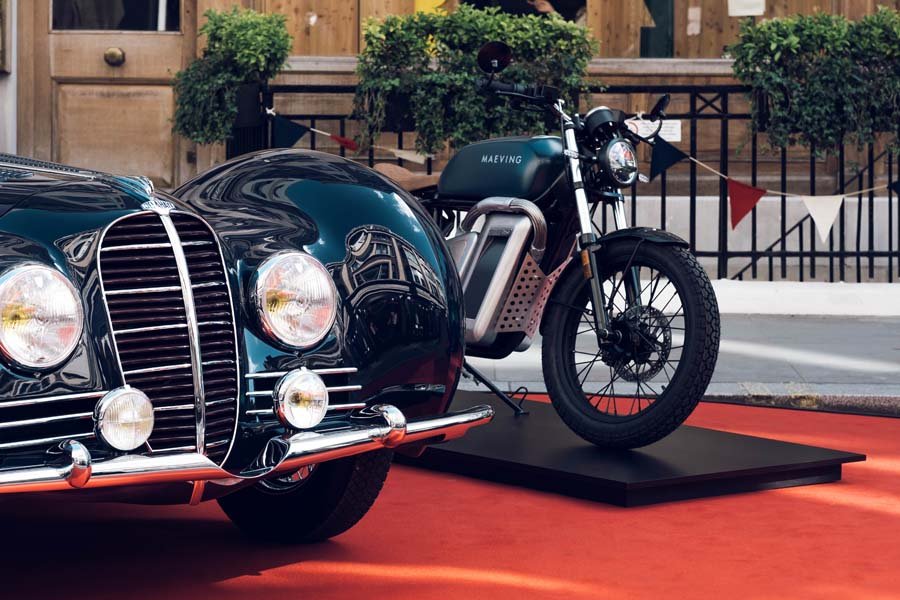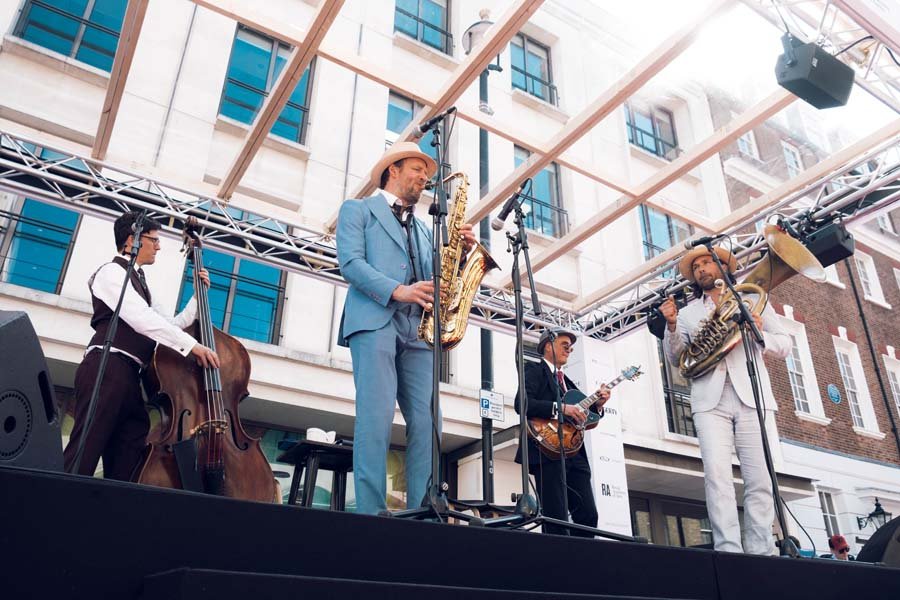 The free two-day extravaganza will be a celebration of the exceptional world of bespoke: cars, tailoring, the wonders of craftsmanship, and the fascinating ways they come together. The Row will be lined with exceptional and rare motors and offers the opportunity to see new exclusive collaborations between tailors and car manufacturers: Bentley and Huntsman will reveal two new exclusive bespoke models; Everrati and clothsurgeon will display bespoke jackets inspired by the Everatti GT40; and an Audi e-tron GT will be wrapped in a Richard James's design.
Other highlights include George Harrison's 1967 Mercedes-Benz 600, Paul McCartney's Lamborghini 400GT, a 1952 Jaguar C-type – a rare car owned by Jenson Button, a Bentley 3 Litre Le Mans dating back to 1922 and latest models from Lotus, Alfa Romeo and Aston Martin. The two-day event will also feature the electric cars from Everrati, Maeving, Tudor Black and Lunaz. There are many other exciting partnerships on display and you can view the full list of cars and their tailoring partners here.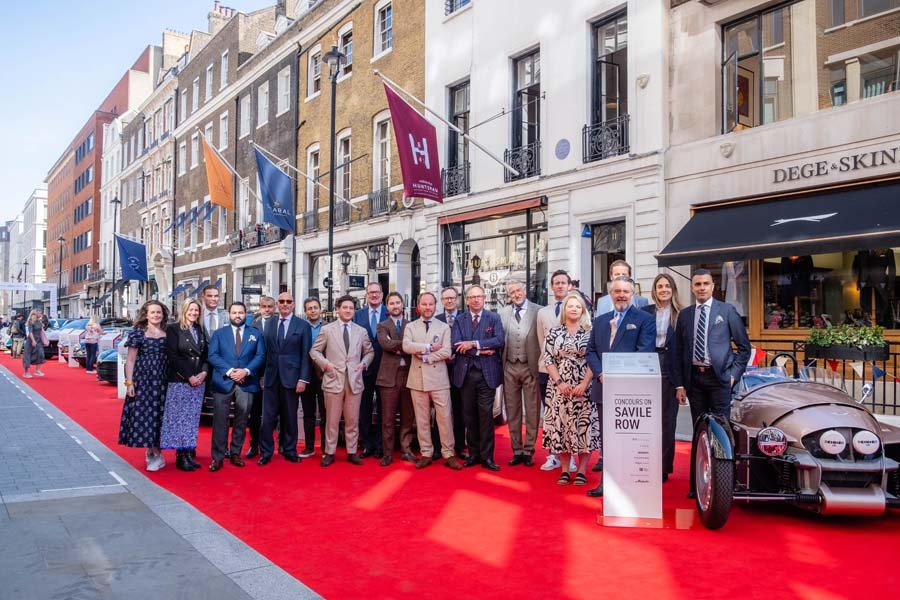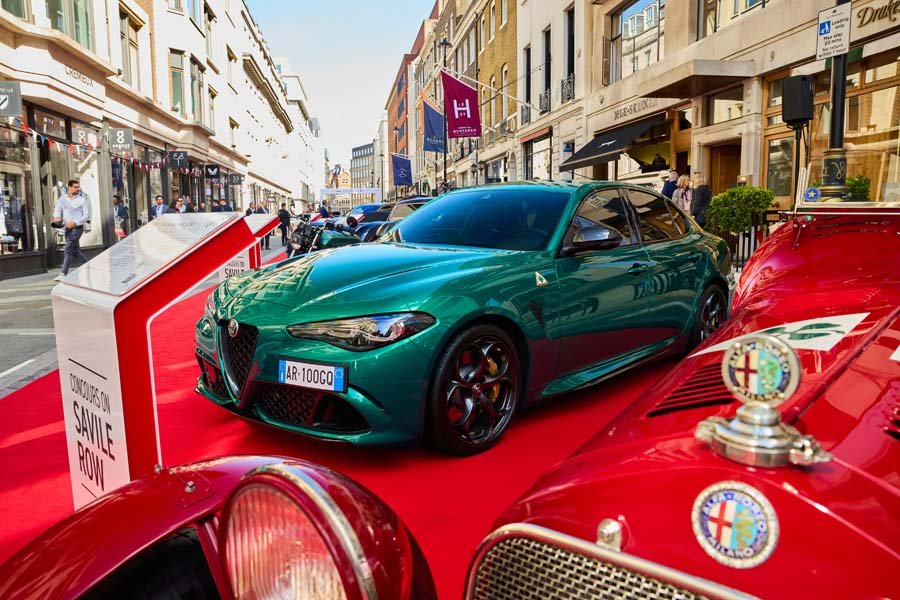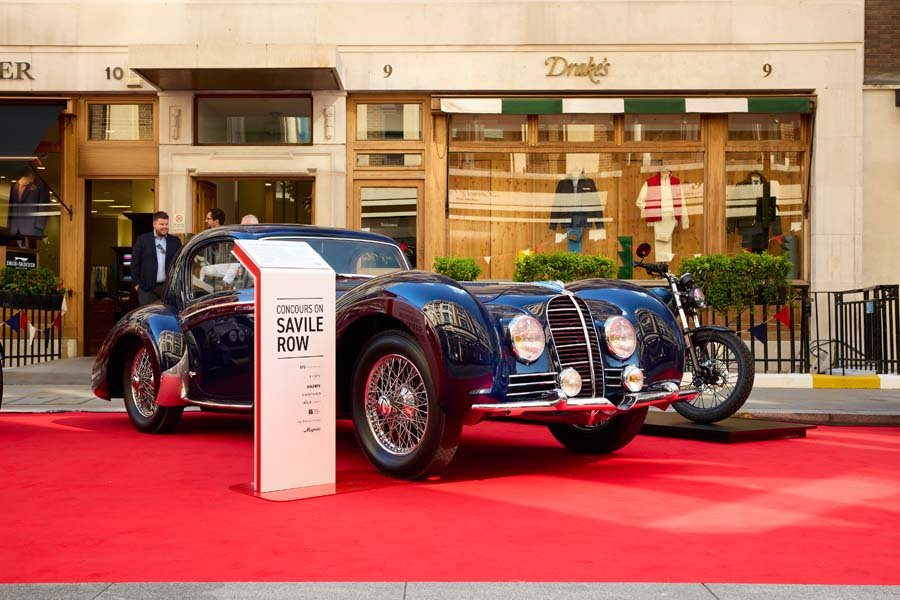 The Savile Row tailoring houses have also planned a variety of activities for visitors to the two day event, including bespoke shirt cutting at Dege & Skinner, learning the secrets of pocket watch making from horologist Seth Kennedy at Henry Poole, Lotus Car Configurator at The Deck London, and a simulator at Cad and The Dandy, and much more.
Over the course of the two days, the main stage situated on Savile Row will host a series of free talks and interviews with celebrities, tailors and industry experts discussing a range of  topics. All are open to the public and are free to attend.
On Wednesday, David Gandy will share his style secrets along with his love for classic cars; while TikTok's most famous farrier, Sam Dracott (@Samdracott_Farrier) will discuss about his passion for craft, while legendary photographer Gered Mankowitz will discuss working with Jimi Hendrix among many others. Jeremy Hackett of JP Hackett, Simon Cundey of Henry Poole and Oliver Mumby of Cad & The Dandy will also take the stage to talk about style and timelessness, as well as the rich history and exciting future of The Row across the two day event.
For the first time ever, a new seminar 'Cars as Art – The Investment Level Collector Cars That Transcend the Car Hobby and Become Rolling Works Of Art' will be presented at the Royal Academy, sponsored by Blick Rothenberg on Thursday, 25th May. Timings: 9.30-11am, the event is free to attend – register your interest here.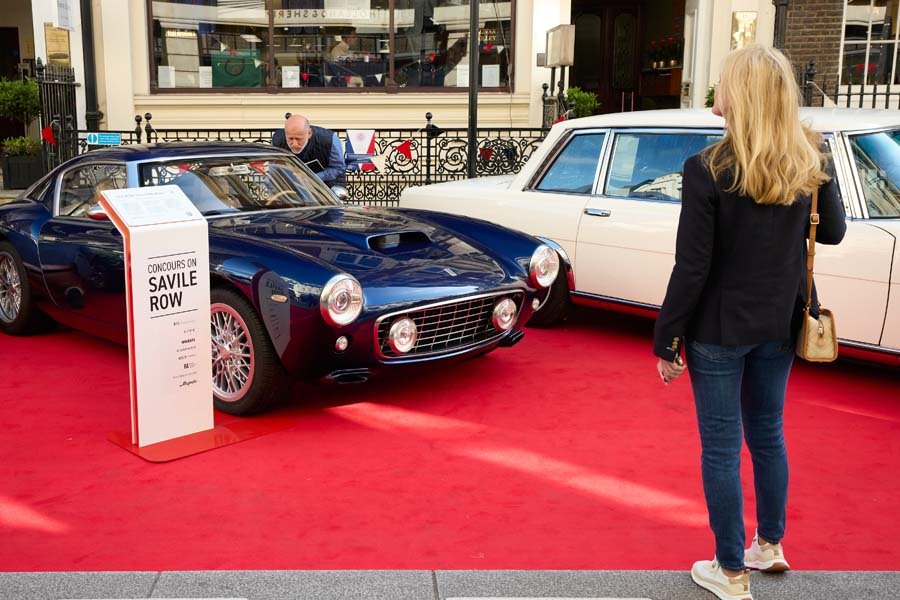 The main stage will also welcome Savile Row legend Joe Morgan of Chittleborough & Morgan speaking about 'The Golden Age of Savile Row'; legendary race driver Jacky Ickx; a collector of classic cars and owner of Nyetimber, Eric Heerema; and TV personality Drew Pritchard, among many others. The full schedule can be discovered here.
Geoff Love, UK Managing Director of event organisers, Hothouse Media said: "Savile Row is the home to the best bespoke tailoring in the world and we are excited to be showcasing some of the most luxurious and one of a kind automotives on the Row and this year's event is set to be even bigger. The tailors, car manufacturers and sponsors have come together to host a range of special talks and activities on the day, so make sure you don't miss the Concours on Savile Row this May."
Jenny Casebourne, Head of Portfolio at The Pollen Estate said: "Savile Row tailors have a long-standing relationship with the automotive industry, having created everything from driving suits and driving jackets to car interiors. What propels this relationship are the attributes that the collector car world and custom tailoring share: craftsmanship, beautiful design, high-quality materials, attention to detail and extremely discerning customers. Over the course of the two-day Concours on Savile Row, we will witness a wonderful showcase of skill and artistry that is at the heart of both industries."
Visitors to the event can also enjoy a variety of food and drink options, including ice cream stalls, macaroons, concept cafe The Service at 19 Savile Row or visit local restaurants in the area.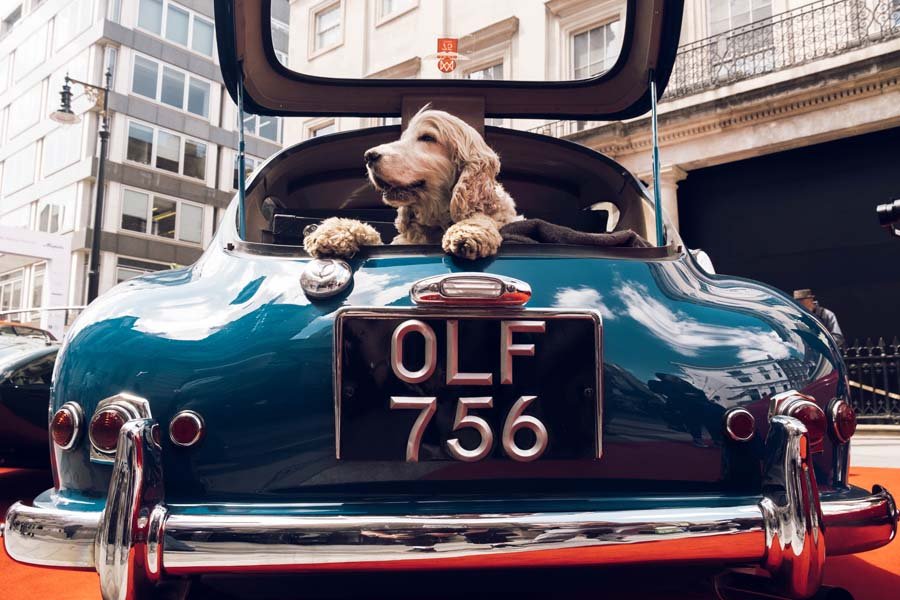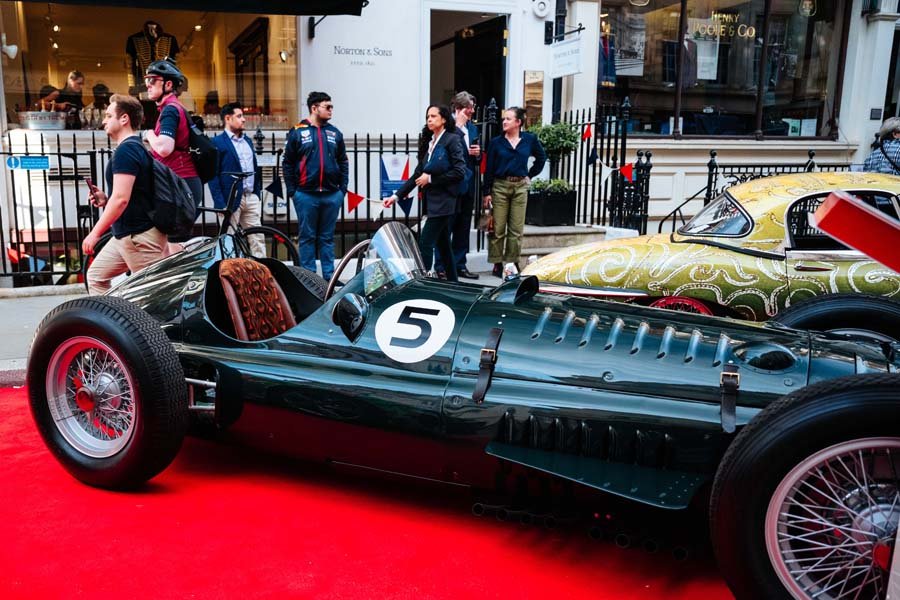 Concours on Savile Row promises to show the famous street at its very best, celebrating British style, craftsmanship – and all thanks to the support of Westminster City Council, The Pollen Estate, and sponsors EFG Private Bank, Chopard, RM Sotheby's, Hagerty, FOPE, and Magneto.
This year the Hagerty Youth Judging is back in partnership with Westminster City Lions, a project set up by Westminster City Council to provide young people in the borough with cultural, educational and career inspiring opportunities they may not normally get to experience. Last year, the City Lions programme engaged 1600 young people through artistic partnerships across the borough.
For the second year, a group of City Lions will join a programme to learn how to judge a car at Concours, and an award will be presented to their chosen car. In addition, a group of City Lions will also be learning about Savile Row tailoring house, Maurice Sedwell, and will be shown the tailoring skills required to create a bespoke Savile Row suit.
Concours on Savile Row 2023 will take place on Savile Row from Wednesday 24th until Thursday 25th May, from 10am until 8pm. Free admission.
Visit concoursonsavilerow.com and follow @SavileRowConcours on Instagram.
Photos credit: Matt Flynn