At the Baglioni Resort Maldives of the chain of the Baglioni Hotels & Resorts, the cooks have created four contrasting menus for gourmet guests. The guests can dine not only at the hotel's restaurants Gusto, Umami and Taste, but also in the intimate moonlight setting on the beach or on the terrace of their own villa. The restaurant masters will take care of every detail so that everything goes perfectly.
The Italian menu with a selection of Italian dishes in the original elegant combinations will be offered at the Gusto restaurant.
Umami's Japanese restaurant menu includes delicious maki, nigiri, sashimi and many more of the finest Japanese cuisine in the Maldives.
The international menu of the Taste restaurant features a tempting selection of dishes inspired by the finest cuisines from around the world. A true culinary journey in the breathtaking style.
Cost of each menu: 250 USD per person (drinks are not included).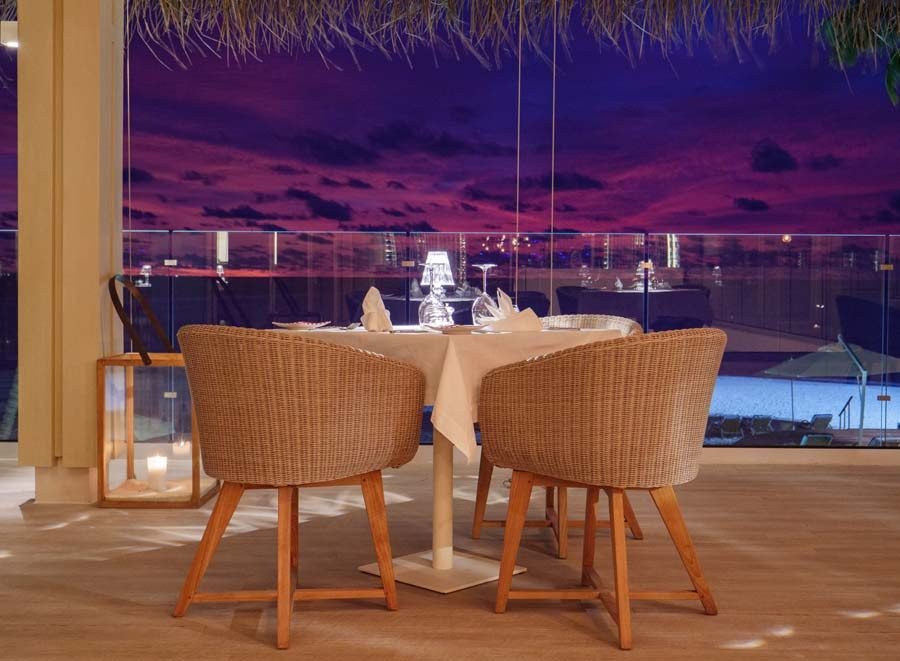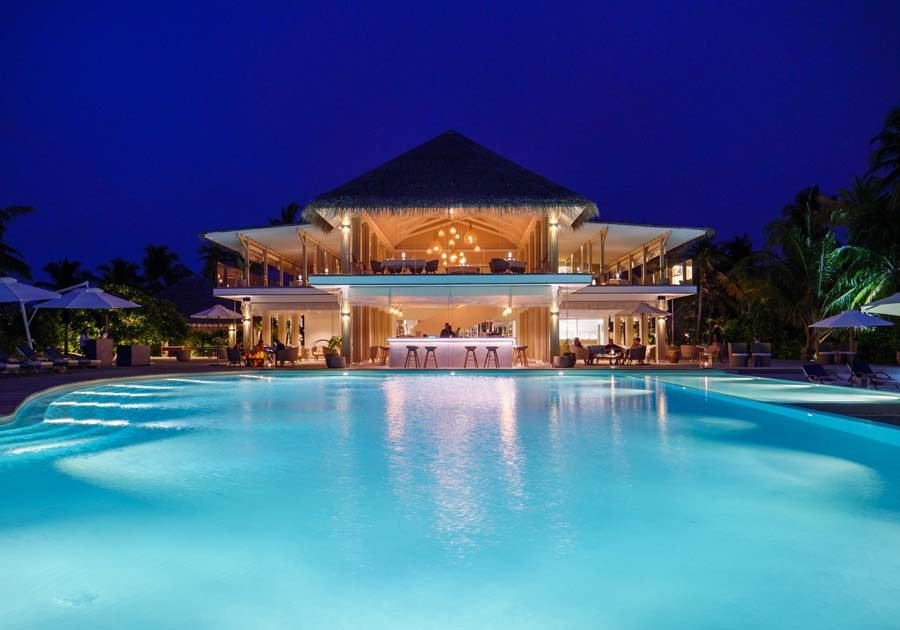 Lobster is a valuable local delicacy. On the menu: lobster ceviche with Maldivian chili and citrus fruits, cappelletti with lobster, saffron sponge cake and a great risotto with lobster, wasabi and ginger.
Cost: 350 USD per person (drinks are not included).
The traditional local cuisine is full of fresh Indian Ocean flavours, spicy notes of spices and exotic dishes. The fish dishes have a special place in this varied menu, where everything is prepared with passion and unrivaled mastery.
Make your Maldives visit an unforgettable experience with culinary creations by our chefs to fit any, even the most discerning palate.
Terms and Conditions:
All the prices are in USD; 10% service charge and 12% GST are not included.
For information and reservations:
reservations.maldives@baglionihotels.com | +39 02 94779881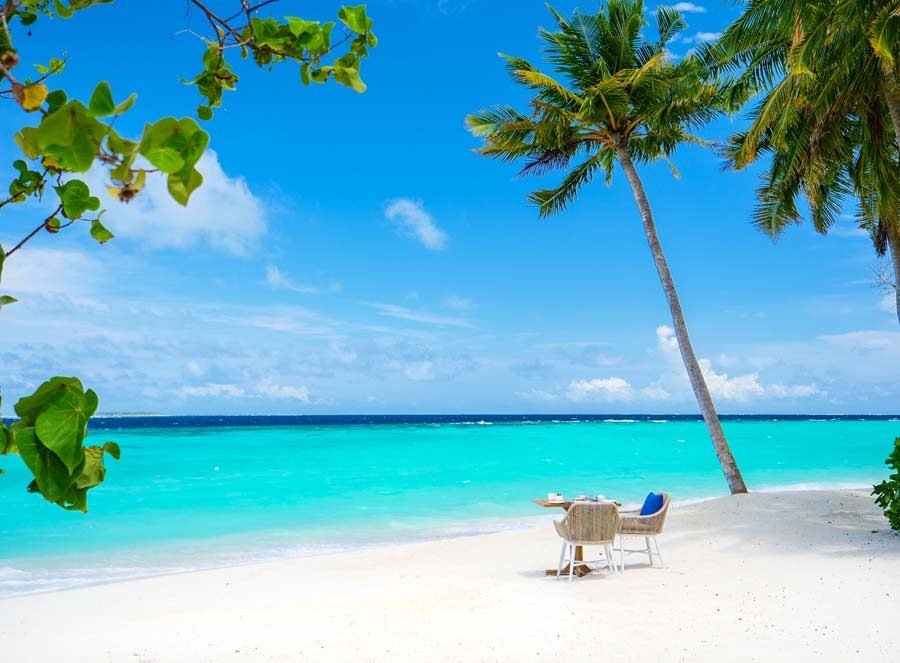 На мальдивском курорте Baglioni Resort Maldives сети отелей Baglioni Hotels & Resorts специально для гостей – гурманов повара создали четыре контрастных меню. Гости могут поужинать не только в ресторанах отеля: Gusto, Umami и Taste, но и в интимной обстановке при лунном свете на пляже или на террасе собственной виллы. Мэтры ресторанов позаботятся о каждой детали, чтобы все прошло идеально.
Итальянское меню с выбором итальянских блюд в оригинальных элегантных сочетаниях предложат в ресторане Gusto.
Японское меню ресторана Umami включает вкусные маки, нигири, сашими и многие другие блюда лучшей на Мальдивах японской кухни.
В международном меню ресторана Taste заманчивый выбор блюд, вдохновленных лучшими кухнями со всего мира. Настоящее кулинарное путешествие в захватывающем дух стиле.
Стоимость каждого меню: 250 долларов США за одну персону (напитки не включены).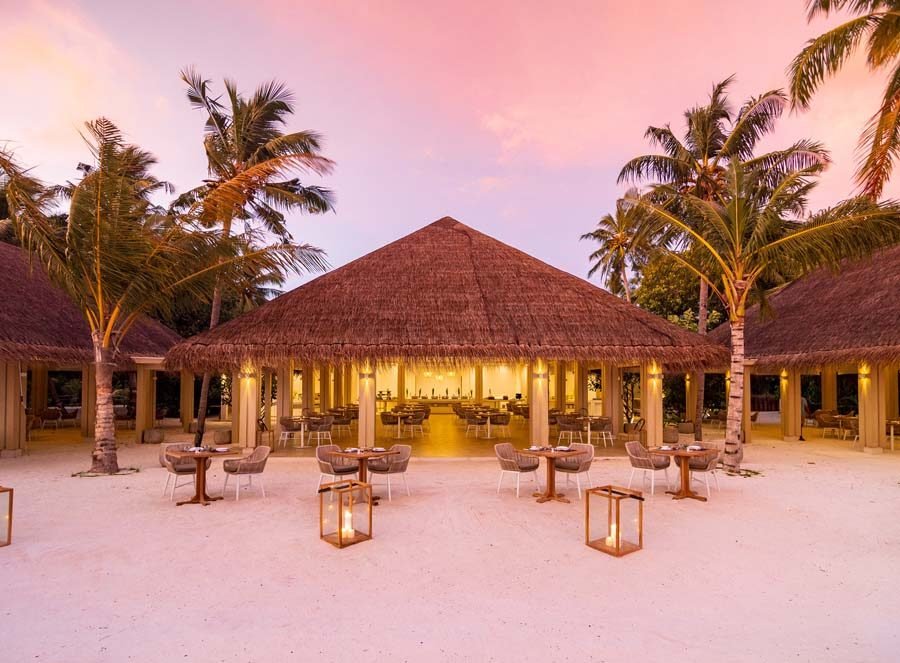 Ценный местный деликатес – лобстер. В меню: севиче из лобстера с мальдивским чили и цитрусовыми, каппеллетти с лобстером, бисквит с шафраном и великолепное ризотто с лобстером, васаби и имбирем.
Стоимость: 350 долларов США за одну персону (напитки не включены).
Традиционная местная кухня полна свежих ароматов Индийского океана, пряных нот специй и экзотических блюд. Рыбные блюда занимают значимое место в этом разнообразном меню, где все приготовлено со страстью и непревзойденным мастерством.
Сделайте свое пребывание на Мальдивах незабываемым с помощью кулинарных творений, созданных шеф-поварами на любой, даже самый взыскательный вкус.
Условия и положения:
Все цены указаны в долларах США; плата за обслуживание 10% и налог на товары и услуги в размере 12% не включены.
Для информации и бронирования:
reservations.maldives@baglionihotels.com | +39 02 94779881